Resources » Editing PDFs (How To's and Tutorials) » Erase Text in a PDF
How the Online PDF Text Eraser Tool Works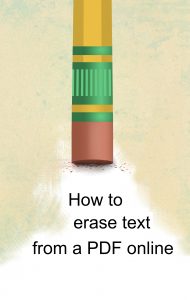 Erasing text in PDF.Live's online editor means you can remove lines of text in a PDF without opening it in a document editor. This is especially useful for when you want to quickly edit a PDF itself rather than the original document you may have built in a program like Microsoft Word. PDF.Live's editor functions entirely in your web browser — no need for apps or programs to be downloaded on your computer.
In this guide, we'll show you how to erase text in a PDF online, using PDF.Live's online editing tool. If you are looking for a free PDF eraser, we offer free tasks every day. If you have bulk documents to edit, we offer one of the most affordable subscriptions (cancel at any time) for editing and erasing text.
Erase Text in a PDF Online With PDF.Live's PDF Editor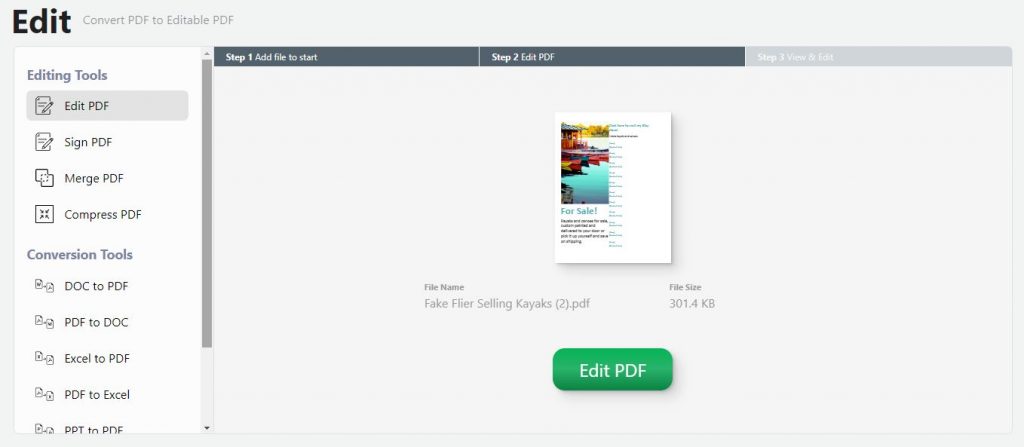 Drag and drop your PDF into the editor to convert it to an editable PDF. Or, click Select File to Edit and navigate to where your PDF is stored on your computer. Once you've uploaded your PDF, click Edit PDF to get started editing.
Navigate to the Edit tab and click Edit text & image & shapes.

Your cursor will then change to the edit text tool. This tool acts as a PDF eraser, as well as a text editor.
Click and drag to draw a box over the text you'd like to erase.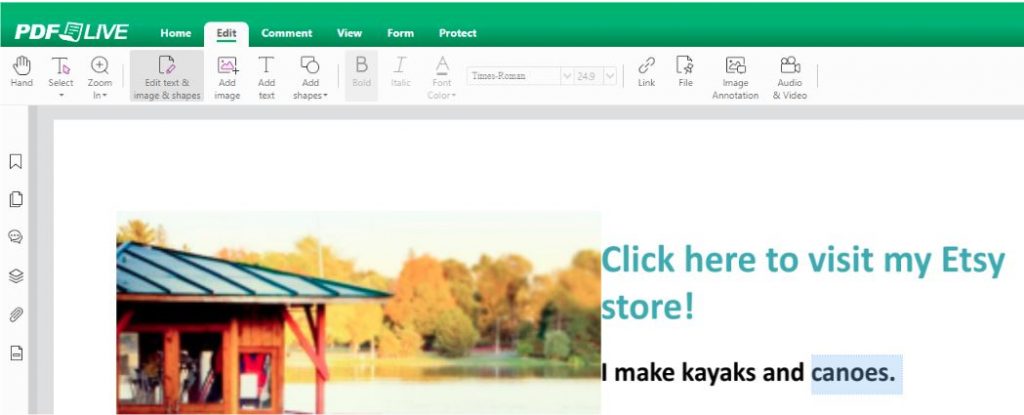 When you draw a blue box over a word or words, the Edit text tool will recognize the individual letters and select them, allowing you to then edit them. This tool also allows you to edit images and shapes that exist within your PDF.

With the text now selected, press the Delete key on your keyboard. The text will then disappear. Note: You cannot bring the text back once you've done this. PDF.Live erases the assets entirely.

For this reason, we recommend saving the edited PDF with a new name, that way you have the original PDF in case you need it.
Once you've erased all of the text that you wanted, don't forget to download the new version of your PDF with the edits that you've made. Rename it, so you can identify the edited (erased) version versus the original version.
If you're curious about how to add text to a PDF, check out our guide on How to Add Text to a PDF. Combine these two skills and you can edit your PDF entirely online!
---
Illustration 193645473 | Robert Goebel from Dreamstime.com