Resources » Other Topics (Non-PDF) » How to Fax Something Online: All About Cloud Based Faxing
How Do I Fax Something? (And, Remind Me … What Is a Fax?)
This post covers how you can send a fax online, with no fax machine or software downloads. First we offer some background on fax, then we dive into the steps to fax a form, letter, paper or document. Jump to the online faxing steps.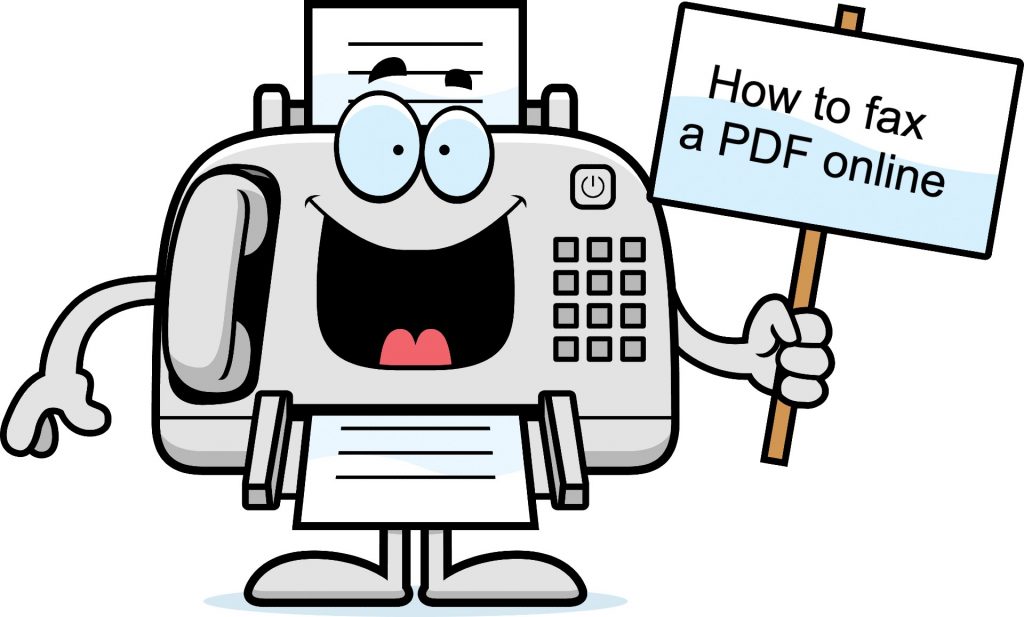 When you "fax" something, you send a printed piece of material, whether it be a document, image, or otherwise, using a telephone system. Fax is short for "facsimile," a word that means "exact copy." Did you know this technology has been around for over 160 years? 
According to HP, technology for the first facsimile machine was in 1843, but the version that is in use today (analog faxing) was first used in 1964 by Xerox. Take that to trivia night.
Analog Faxing
Analog faxing (traditional faxing) requires similar equipment on the sender's and receiver's ends, and they use phone lines (AKA land lines) to send and receive information. Traditional faxing converts the document you're sending into a universal format that can be transmitted using audio-frequency tones, which are recognized by both fax machines. The receiving fax machine can be thought of as a translator interpreting what it "hears" and converting it back to a document. The technology was developed alongside the telephone as a clever way to use one information network to send both audio and visual information.
Nowadays, we have far fewer limits to how we share information around the world. It's more common to email documents or share them via cloud storage. However, some schools, businesses, and official government communications still require documents sent via fax.
For example, HIPAA (Health Insurance Portability and Accountability Act) compliant medical practices require certain standards when sharing patients' records, and the security of land lines and fax machines better complies with HIPAA standards than email attachments.
There's an officiality that comes with faxing, as when you fax something, you typically get a receipt that confirms the other person received the fax successfully. Because the document is transmitted through a phone line, it's also very secure.
But speaking of the web, faxing is also still used because it's internet-friendly but not internet-dependent. Sure, you can fax documents using a fax machine or fax-friendly printer. But, using smartphones, computers, emails, and even your internet browser, you can fax documents right from your home without a printer or fax machine. This is known as cloud based faxing, as well as online faxing and electronic faxing.
Cloud Based Fax
To fax something on the web, an internet fax service is required. For cloud based fax services to work, the receiver must have a fax machine connected to a land line. The sender can use a cloud based fax solution, which requires no fax machine hardware and no special faxing software.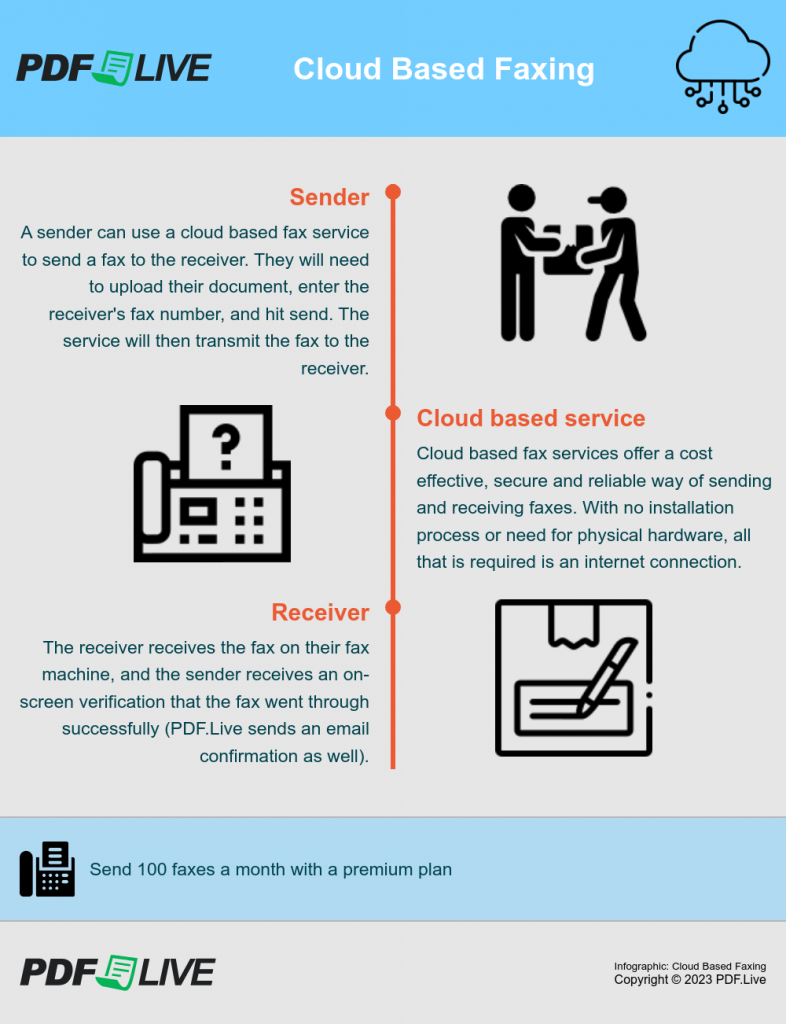 Some services require you to download a piece of software, but PDF.Live's functions entirely in your browser. The service implements a fax server that converts your document into a format that is translatable by the receiving fax machine. This document is then received in a method that the receiving fax machine can translate. 
With this method, a physical version that's scanned is not required. All that you need is a digital document in a PDF format.
Benefits of Faxing Online
Online faxing makes it so you don't need to buy a fax machine or go to a store with a fax machine. No printer is required to create a physical version of a document and you don't need to have a land line from which to send the document. All you need is a computer or smartphone and a document to send, as well as your recipient's fax phone number. We recommend using the PDF file format, as the formatting settings of your document will be preserved across any device. PDFs are easy to create on their own or convert from your existing documents.
PDF.Live's fax service allows you to send documents specifically with no software. This means no downloads or programs need to be installed on your computer — you can fax documents using only your web browser! We'll show you briefly how easy it is to fax any PDF online.
How to Use Our Cloud Fax Service
Head to PDF.Live's Fax PDF tool. 
Upload your PDF into the fax tool.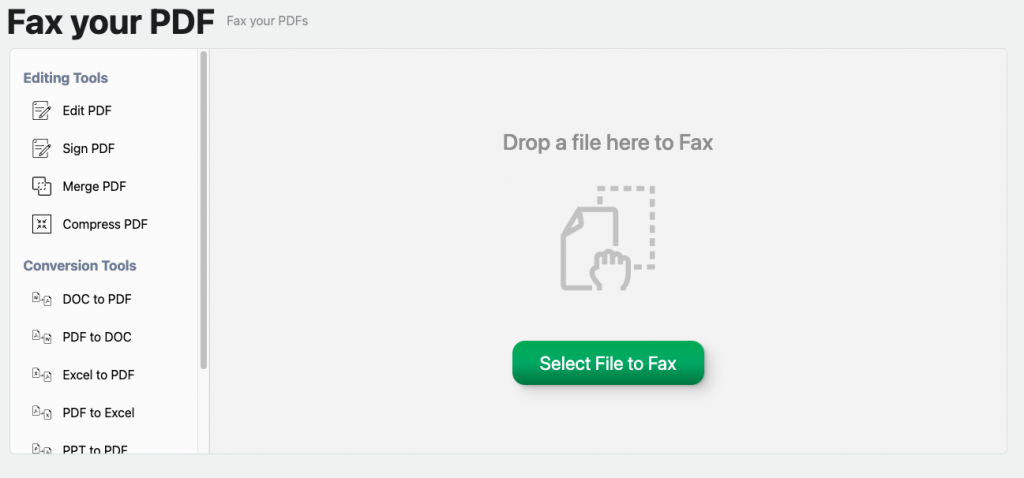 Drag and drop your PDF from your computer into the tool or click Select File to Fax. Then, navigate to where your PDF is stored on your computer. Upon uploading it, you'll see a preview of what the faxed document will look like.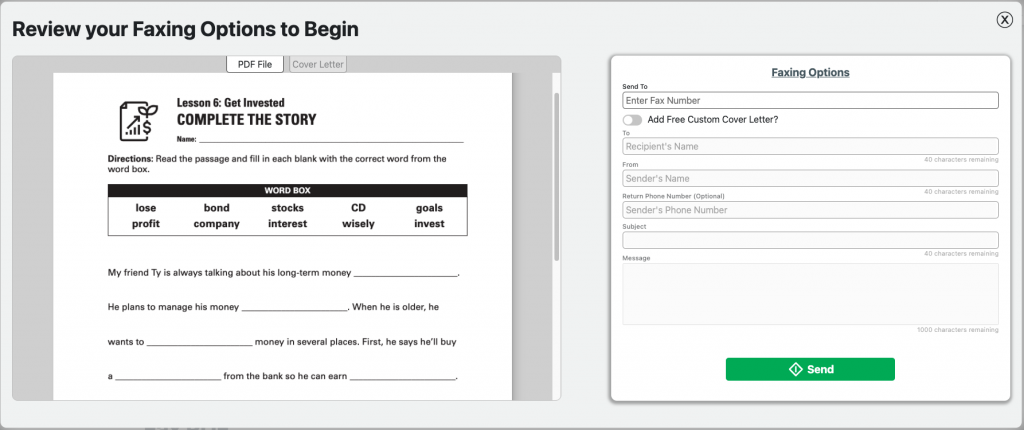 Enter your recipient's information
Your recipient's fax number is required for the tool to know where to fax your PDF. This is in the format of a phone number. You can also enter their name, add a subject line, and a message as you would with an email. Optionally, you can include a cover sheet.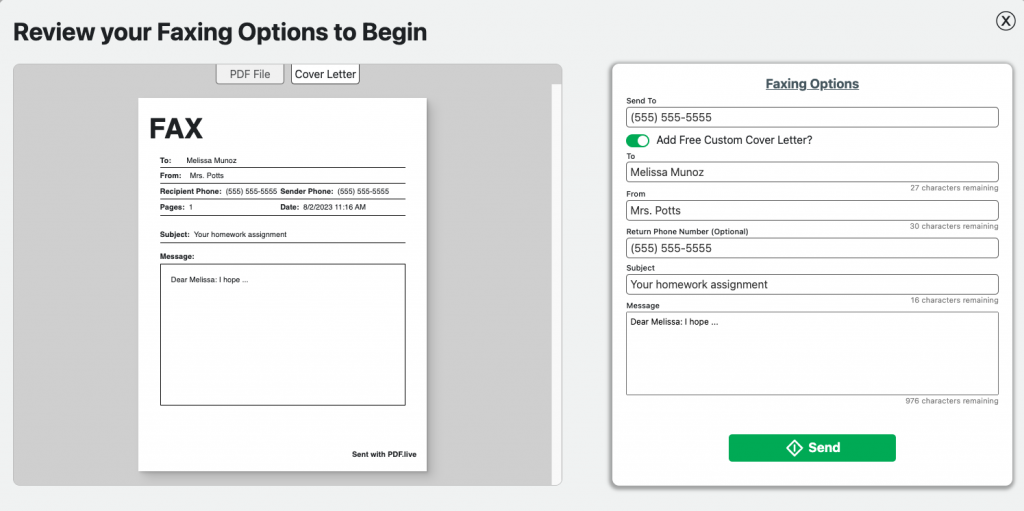 Send the fax
PDF.Live will need to connect to the fax server in order to fax your PDF. This will take a few moments to transmit. A popup will appear showing the status of your fax. Do not close out of this or refresh the page as this will cancel your fax.
It will take a couple minutes for your fax to send. Simply allow the tool to work in the background. You'll see a message that says Success when your fax has successfully been sent, and you'll receive an email confirmation.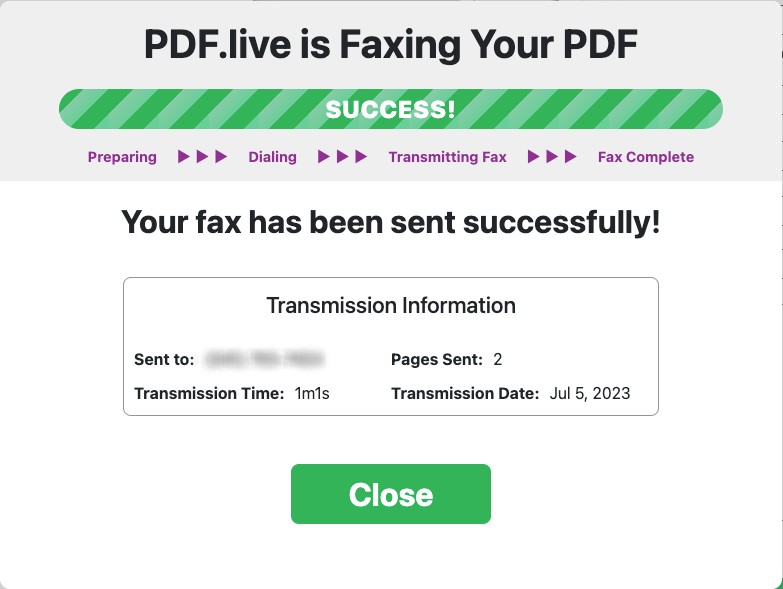 Illustration 47782563 © Cory Thoman | Dreamstime.com