Upload documents online to share (free and paid ways)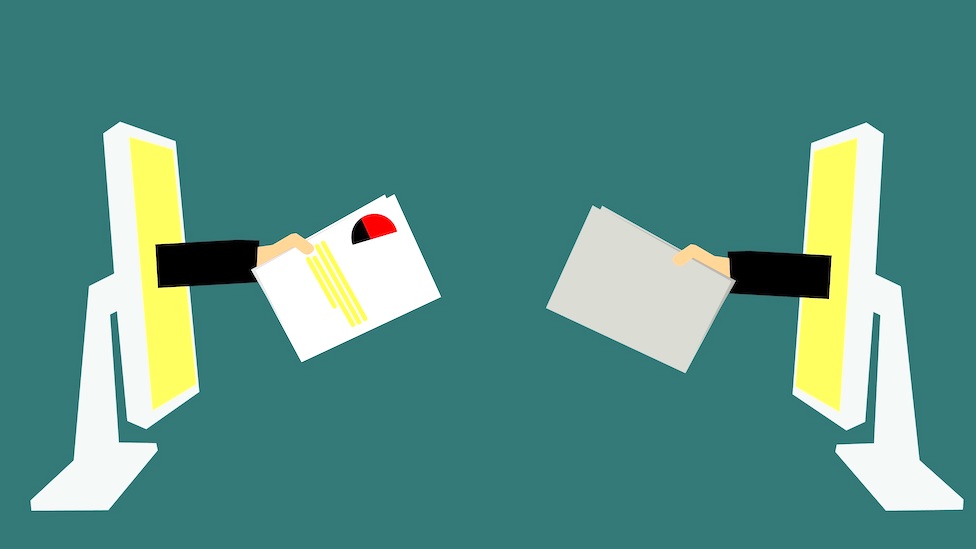 What does it mean to upload a PDF? Uploading a PDF — or any file — means you are making a copy of a document that's on your computer and putting it in an online space like a website, file sharing service, or digital asset manager. Once you upload the PDF, you can then access the document to view or download. Doing so will allow you to share the PDF much more easily. In this article, we'll be going through how you can do this yourself and what websites are the best for uploading PDFs to.
Sharing PDFs with coworkers, friends, and family is simple enough when you only have to send it to a couple people. But it quickly becomes impractical to email dozens of people individual PDFs that you want to share. Plus, there are downsides to saving files on your computer, which we'll get to in a minute.
Fortunately, there are other methods available for sharing a PDF online. One of the best available methods is to upload a PDF online on a website or cloud storage service.
Cloud Storage
Cloud storage may sound complicated but it's basically doing what a computer already does. The difference is that it's in an online space.
Cloud services allow you to upload documents and files to store on their websites. You access documents in the "cloud," which is actually a remotely located server. The biggest difference between cloud storage and storage on your computer is that cloud storage services enable you to access documents anywhere from any device.
For example, if you create a PDF document while at home on your desktop computer, you can then access it at work on your laptop just by going to the cloud storage website.
Some of the most common cloud storage services include OneDrive, Google Drive, iCloud, and Dropbox, but there are a lot of others out there. These services all allow you to upload a PDF online and then share it with others. Essentially, once you upload the PDF, you look for the available options to share the document.
In Google Drive, for example, you can give access to other people who also have Google accounts and they'll be able to open and view the PDF.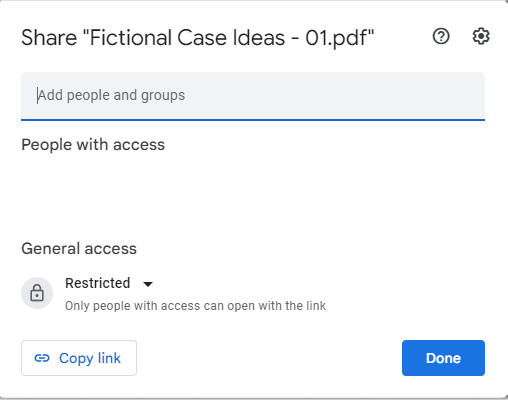 You can also get a direct link to the document and change the access settings so anyone with the link can view the document. That way, instead of sending a PDF to a bunch of people, you can just share a link to where the PDF is stored so they can open and view it themselves. Google gives its email users 15 GB of storage space that can be used on Drive, Gmail and Google Photos.
Advantages of cloud storage
In addition to the accessibility that cloud storage services offer, they also offer a level of protection that your computer doesn't have. If your hard drive dies, you risk losing all your files. Couldn't this happen with cloud storage too, you might wonder? Yes, but that's highly unlikely. The reason is that cloud storage services use multiple redundant servers that back each other up (in over-simplified terms) to protect your files.
Disadvantages of cloud storage
The downside of cloud storage solutions is that they have a file space limit to how much you can store online. This limit can range from a couple gigabytes of data to hundreds of GB. However, to get hundreds of gigs of storage, you'll probably have to pay a monthly subscription. Luckily, PDFs don't have very large file sizes so it's unlikely you'll fill up a cloud storage service just by uploading PDFs.
For organizational users, another downside of cloud storage is that the default encryption keys are typically controlled by the provider (Google Drive, for example). For more on this, see Google's article about client-side encryption.
PDF Host Services
If you don't want to use a cloud storage solution, there are websites that exist where you can upload and host a PDF online for others to view. These websites range from general use PDF uploading to special use cases like FlippingBook, which allows you to make and share e-books. PDF host services are useful if you want to upload and share a PDF online without requiring users to download it.
If you just want a simple PDF to live online for free, PDF Host allows you upload files to view from anywhere. You can make these files public or private, depending on who you want to share them with. PDF Host has limited functionality because it is free, though.
Tiiny.host has similar PDF upload and storage services with more functionality. You can password protect PDFs, share your PDFs as a link, and even use these links on websites. Tiiny.host has a free trial for 7 days but after this will require a $13/month subscription to use.
The draw of a hosting service that's specifically meant for e-books is that they will help you format and share your book so others can find it. You are essentially "publishing" your book online, so the pricing will vary depending on how involved the process is. For example, some websites like Flippingbook.com allow you to make digital flipbooks for pamphlets, books, catalogs, and more. The price of this service varies depending on what other features you want but will ultimately require a monthly subscription to use.
Troubleshooting Document Uploading
If you can't upload a PDF online, there may be an issue with the file size of the PDF. If your PDF has a lot of pictures or is several hundred pages, you may hit a cap on how much file room the service you choose has. To reduce the file size of a PDF, you can compress PDFs with PDF.Live's compression tool.
If you know file size isn't the issue, your PDF may have some sort of encryption or security setting that prevents it from being viewable online. To learn more about securing a PDF and how to unlock a PDF, check out our article on the subject.
Beyond this, your PDF may be corrupted or have an issue that goes beyond a simple fix. The best solution is to go back to the program you originally built the document on, like Microsoft Word, and try to make a new PDF. Try to reduce the page count or remove pages to experiment with what's stopping the PDF from uploading.