How to Change a Picture to a PDF Online
In this post, we will answer how to change a picture into a PDF, whether it is a photo from your phone, a picture you've created, or something that you've scanned and want to save in a digital file format.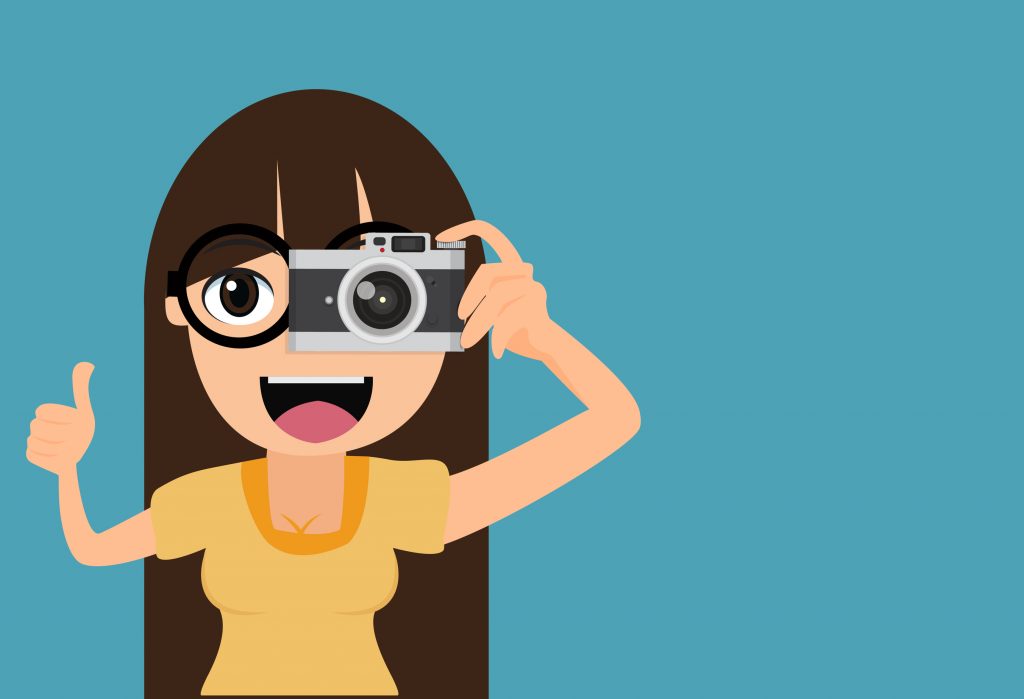 When you think of a PDF, you probably picture a text document, a digital brochure, or an e-book. But did you know that you can make a picture into a PDF file? Converting pictures to PDF formats can be beneficial, because photos and groups of photos are too large to share (read more about sharing PDFs online). The PDF format is a useful way to store a bunch of pictures, as having them in a single document allows you to scroll through them with ease.
Whatever your reason may be, we'll be going through the different ways you can turn a picture into a PDF. We'll cover converting pictures to a PDF, as well as how to merge multiple images into a PDF.
Turn JPG files into PDFs
There are different ways to turn images into PDFs, depending on what the file format is for the picture. To find out the file format, you'll need to locate the image on your device and see what the filename ends in or what is listed under "type." For example, a picture may be a PNG, JPG, or TIFF – those are the most common image file extensions.

If your image is a JPG, it's easy to convert it to a PDF with PDF.live. We offer a JPG to PDF converter online that can make your image into a PDF. To learn more about converting JPGs to PDFs, our JPG to PDF converter tool has information and FAQs on the conversion process.
Turn Other Image Files into PDFs
If your image is saved as a different type of file, there are a few other methods of converting it to a PDF. The first method, and most easily accessible, is by using the Photos app on a Windows device or the Preview app on Mac.
First, open the image you want to convert to a PDF in their respective programs.
For Windows users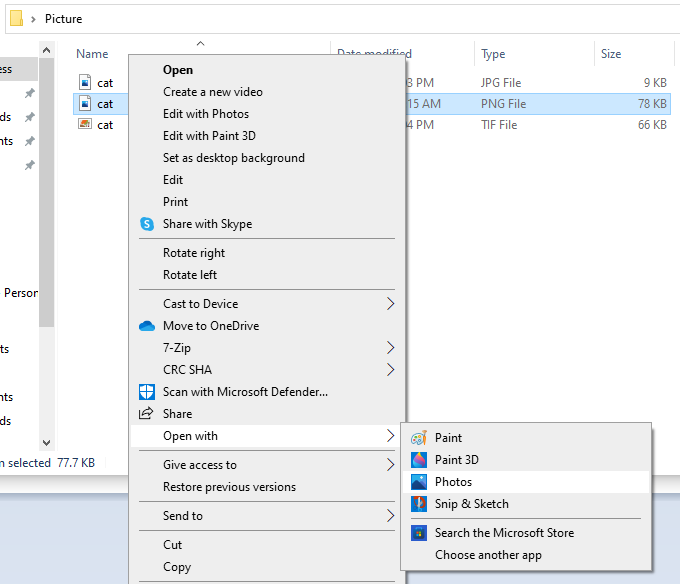 Then, select the toolbar dropdown at the top of the program and find Print.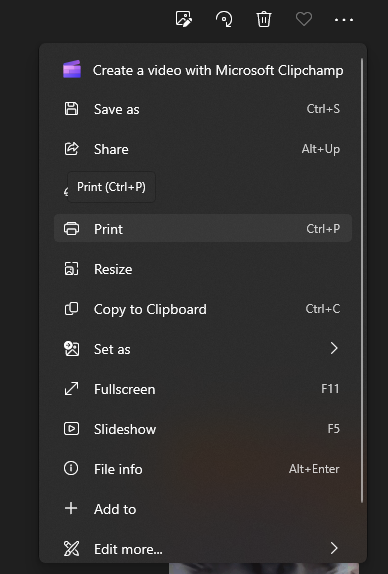 Upon selecting Print, you'll be shown a preview of the image you want to print. Select the dropdown for Printers and choose Microsoft Print to PDF. When you select Print, you'll be prompted to save the image. Only this time, you'll see the file format you save as listed as PDF instead of an image.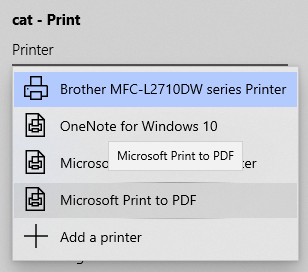 For Mac users
On Mac, this will be Preview. Right click file and choose Preview app to open it.
For Mac, Select Export.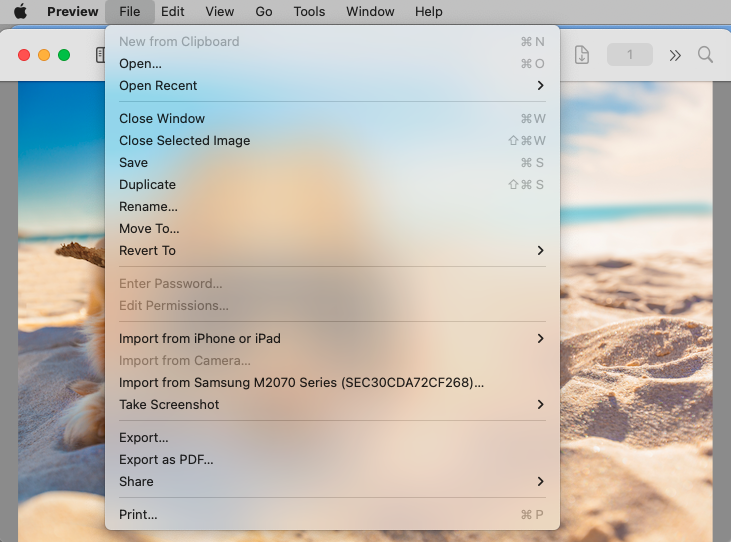 On Mac, you can directly select the file format you want to export as in the dropdown menu. PDF will be listed here.
Create a PDF from Multiple Images
We mentioned previously that storing multiple images in a single PDF can make sending pictures over the web much more convenient. So how do you do this? After you've done the steps above to convert your image files into JPGs or PDFs, you'll need to use a merge tool to combine multiple PDFs into a single document.
PDF.live has a merge tool that allows you to do just this. You can simply drag and drop the images you've converted to PDFs into the tool and they'll be merged into a single document.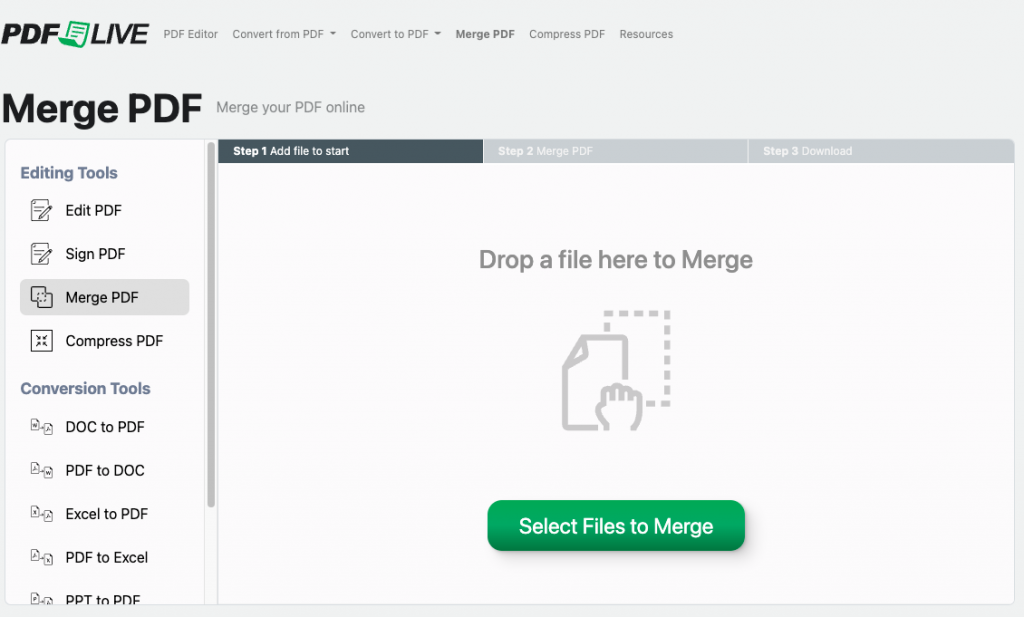 Tips for Turning Pictures Into PDFs
If you have physical pictures that you want to turn into PDFs, you'll need to find a way to scan them before you can do anything else. Your printer may have a built-in scanner that may have different options for the file type it outputs as. With this, you may be able to scan directly to a PDF. When scanning if you want to save the photos as a digital format, be sure to use the highest optical resolution the scanner has. This will make sure that the photo doesn't look pixelated or incomplete when you export it but will also increase the file size. If you want to have a good balance of high quality and medium file size, scan at 600dpi in your scanner settings.
If you don't have a physical scanner, there are some Android and iPhone apps that allow you to take a picture of a document and output them as Photos. The Google Drive App will allow you to create new PDFs from a photo scan. Keep in mind that the quality of the picture that you ultimately convert to a PDF will be dependent on your phone's camera and the quality of your lighting.
Besides this, you can look into professional scanning services that will convert all your physical photos to a digital format. We cover this in a separate post called "How to Turn Your Photos Into PDFs." These services can either be in person or mail-in where you send all your photos to an address. Be sure to specify that you want your photos as a PDF when they're converted. Some office supply stores like Staples will have printing and scanning services, but you will have to pay for every scan/print job.