Resources » Getting Creative With PDFs » How to Convert Your Resume Into a PDF
Create a PDF of Your Resume
If you're applying for a new position, you want to make sure you present yourself as professional as possible. When looking for prospective employees, an employer will be searching for specific skills that are clearly listed on a resume for them to see. The best way to send a resume is as a PDF.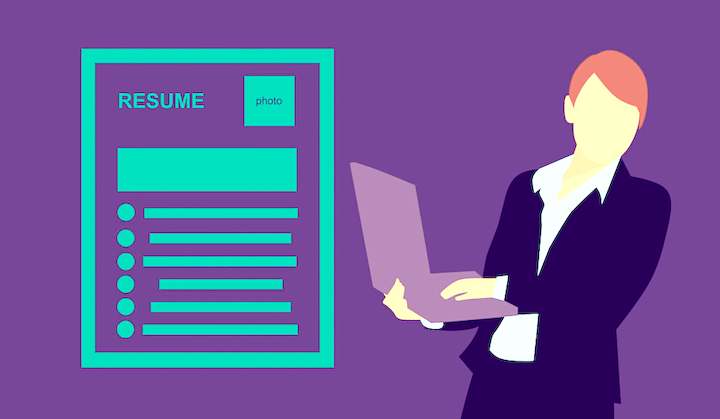 PDFs are specifically designed to appear the same way that you built it in the document editor of your choice. This is perfect for sending your resume out to prospective employers who want to understand your skill set but may not be using the same document viewers or devices as you. With a PDF, this won't be an issue: What you see on the PDF, they will see too.
PDF or Word Doc for Resume?
When you send a document as a Word doc, the file name usually ends in .doc or .docx. The person who receives the Word doc, however, may not see the same thing that you do. This is because they may have a different version of Word, or a totally different operating system (Mac versus Windows is the most common). Or, they might have a different document editor to open and view the doc — such as WPS Office, Google Docs, LibreOffice or other lesser known programs. They can potentially open it with a different document editing software, but document editors may differ in the fonts, margin settings, line spacing, and more.
If an employer receives a word doc and finds that the formatting is messy or undecipherable, it will seriously hurt your chances of getting a position at the organization.
Some employers get such high volumes of applications that they use some sort of applicant tracking system, or ATS, to sort out resumes. So what is an ATS?
ATS: Applicant Tracking Systems
Companies use an ATS to sort out your work experience, hard skills, and education to determine if you're a worthy applicant for a position. This system scans resumes and automatically filters out people who lack qualifications for the position. The goal of this is to reduce the number of resumes that a recruiter/employer has to read through, as they may receive thousands of applicants at a time.
You may see where we're going with this. It's extraordinarily important to have a well formatted resume that an ATS can easily scan so that your prospective employer knows that you're experienced enough for the position. Greensboro recommends submitting your resume as a PDF, as this assures that your layout is consistent and the fonts are the same. They also say that you should make sure that the text in your resume is selectable and highlightable, as an ATS may need this capability to scan your resume.
So, unless the employer otherwise explicitly states they want your resume as a Word doc, you're best off sending it as a PDF.
Tips For Creating a Resume
When you build your resume in a document editor, you're going to want to do a few things to conform to common resume standards. ATSs and recruiters alike expect resumes to be formatted a certain way so they can clearly understand your experience.
This is what you include in your resume:
Identification

Employers want to know your name, email, address, and phone number so they know where you are and how to contact you. Prospective employers will very commonly search your name up on Google, so make sure what pops up is something you'd be comfortable with your employer seeing.

Education

If you have an official degree, certification, or other form of education, you'll want to list the institution and years that you attended. If relevant, consider listing your GPA and major/minor fields of study.

Experience

List your work experience in a similar manner to your education: Where you worked, when you worked there, and what you did. You will want to include positions that are relevant to the job you want, but this doesn't mean getting rid of all the places you've worked. Soft skills you learned at a fast-food restaurant (like multitasking) are relevant to a lot of workplaces!

Skills

This section lists your hard skills that you've picked up at schools and previous jobs. This includes languages you understand, software you can operate, methods you can practice, and other skills that require specific knowledge to perform.
An ATS will be looking for these, as they search for certain keywords that an employer designates, so list them out clearly!
Here are some tips for building an effective resume:
No pictures or images

An ATS doesn't track or process images, charts, or graphics. Avoid using these, as they may cause the ATS to improperly input the rest of your information.

Use standard fonts

You want your resume to be clearly legible and easy to scan both by a machine and human. This means a legible font that is commonly used on most document editors. Arial, Calibri, Century Gothic, Helvetica, Times New Roman and Verdana are the most common and versatile fonts.

No format changes

Part of the advantage of exporting your resume as a PDF is that you usually don't have to worry about your formatting changing when you export your resume. PDFs preserve original file format settings.

No typos

Although this goes without saying, you should always give your resume a read through to make sure there aren't any typos or syntax errors. Ask a trusted friend, relative or colleague to proofread your resume.
If you're having further trouble creating a resume, consider looking through Indeed.com's resume sample database to get some examples that are relevant to the field of work you're in.
Steps to Create a PDF of Your Resume
Once you've built out your resume in a document editor, you'll need to save the resume as a separate PDF and download it to send it out.
In order to do this, you'll want to first go to the File section and save or download as PDF. Most document editors will allow you to do this fairly simply.
If you can't save your resume as a PDF and it's stuck as a word document, don't worry! PDF.live has a Word doc to PDF converter so you can turn your resume into a PDF. To make edits to your resume PDF, either go to the original file, or use the PDF.live online editor.