Resources » Working With PDFs (Advanced) » What is a PDF Fillable Form?
How to Convert a PDF Into a Fillable Form (Using PDF.Live's Free Online PDF Filler)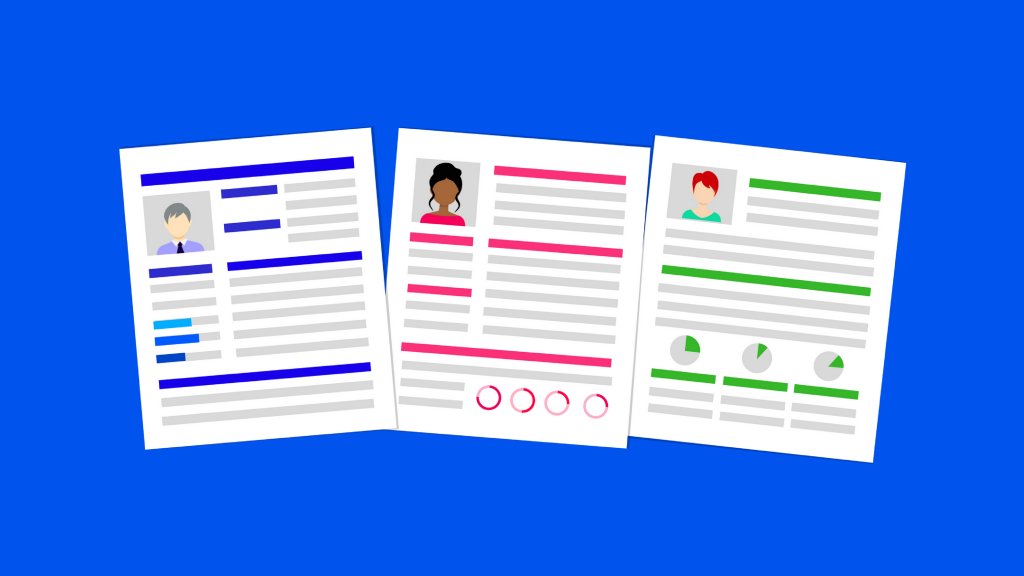 When you need to create a fillable PDF, we have an online tool that lets you add "boxes" that will allow others to fill in information. This is especially helpful for job applications, surveys, and other online form needs.
The PDF is the best format to send documents online. PDFs are compact and preserve formatting settings across any device. But let's say you need to make a contract, send out a survey, or invite someone to apply for a job. How do you make sure the recipient can fill out the areas that you've designated?
You need a fillable form PDF. These pdfs allow you to designate specific areas that are marked as fillable fields. A fillable field allows someone else to insert text into that spot, so they can "fill out" the PDF before sending it back. This is particularly useful because not everyone has access to a PDF editor, and converting a PDF to a Word document can create issues with formatting, depending on the tool you use to do it. (try PDF.Live's PDF to Word converter).
So how do you make a fillable PDF? How do you designate the areas you'd like to be marked as fillable? In this article we'll be going through everything that you need to know about PDF Fillable Forms.
How Do You Make a Fillable PDF?
Making edits to PDFs is easier than ever with PDF.Live's Edit tool. While this tool has a host of different editing options, the one we'll be highlighting today is the Create Text Field feature. This feature allows you to designate areas as fillable.
First, import your PDF into the PDF.Live editor.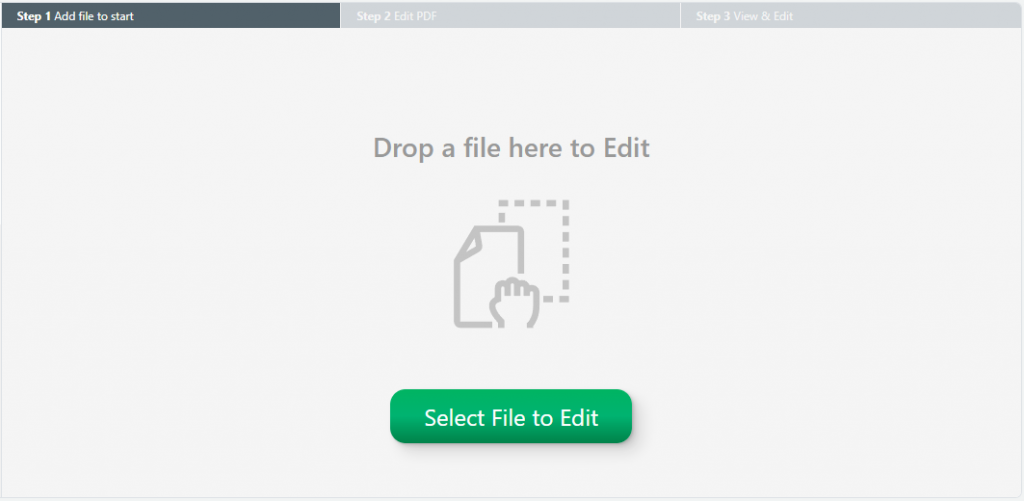 You can either drag and drop your file or select the file wherever it is saved on your device. Once your PDF is in the editor tool, go to the Form tab. Within this, there will be an icon that looks like a small text box. This is called the Create Text Field feature.


This feature allows you to click and drag your mouse to create text fields in your PDF. The person receiving the PDF will be able to enter text into the field while viewing the PDF on software like a PDF Reader or a web browser. The text that they can fill in will appear like this:

The text fields you've specified can then be filled out by the recipient.
Once the form is filled out, it can be downloaded or saved as a new PDF. If the PDF is being viewed on a web browser, you will be prompted to download the form with the "changes" made. These changes are the lines of text that the recipient has added.
The PDF that has been filled out will now be able to be viewed with the changes made.
Filling out Non-Fillable Forms
You can also add your own text boxes in the PDF.Live editor if you received a non-fillable form that you need to fill out.
Open the document in the editor tool and go to Comment and then Typewriter.

This will allow you to click an area on the PDF that you want to type words in. For example: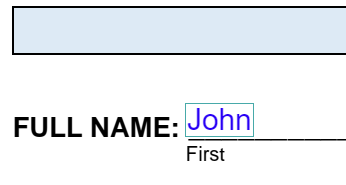 Remember that if the words don't quite sit properly on the line, you can always adjust where they're placed by using the Hand feature to grab and drag the box where you want it.

Now What? Filling in a PDF Form
When you send the PDF form to someone, how do they fill it in? Do they need special software to fill in a PDF, and are there free versions?
For Mac and Apple users, the Preview app recognizes fillable fields. Preview is the default PDF reader on Apple laptops and computers, so there is no need to download and install special software. However, on older devices, Preview may have been removed by a previous owner, so you can use an online PDF reader to open and complete the form.
On Windows PCs, some come equipped with Adobe Acrobat. In a separate post, we cover free and paid Windows apps for reading PDFs.
All Windows and Apple devices will work with PDF.Live's online editing tool, including fill forms. Because the app is web-based and works in your browser, you won't need to download and install any special software to complete your form. Ready to start? Edit a PDF.