Resources » Working With PDFs (Advanced) » How to Crop a PDF
How Do I Crop a PDF Online?
How can you crop a PDF on Windows or online for free? How can you crop a PDF file with an Apple device? We explain two ways to crop a PDF.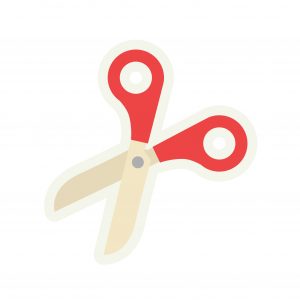 If your PDF has elements that you'd like to remove such as large blank margins or text that's no longer necessary, you may want a crop feature. If you've ever edited pictures before, you may already be familiar with cropping. When you crop an image, you adjust the outer corners of an image to reduce or adjust the amount of content that is displayed. If you have a PDF that contains pictures of you or someone or something, for example, you may crop the unwanted objects out to create an image that's just of yourself.
Cropping functions the same way on PDFs, allowing you to resize pages of your PDF to get rid of certain content. There are a couple of ways you can do this.
Cropping a PDF on Mac
On Apple computers, a PDF editor tool is already available to you called Preview. This app has a lot of different features, including cropping.
To crop your PDF, first open the document with Preview.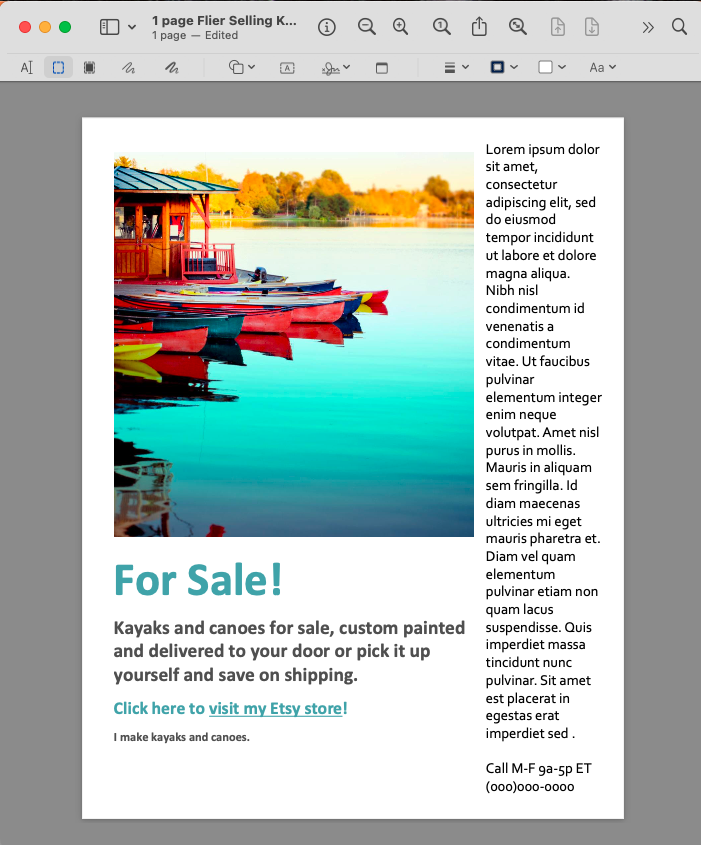 Then, click the Show Markup Toolbar button so make Preview display the options available for marking up a PDF. Once you've done this, or if the toolbar is already open, select the Rectangular Selection button.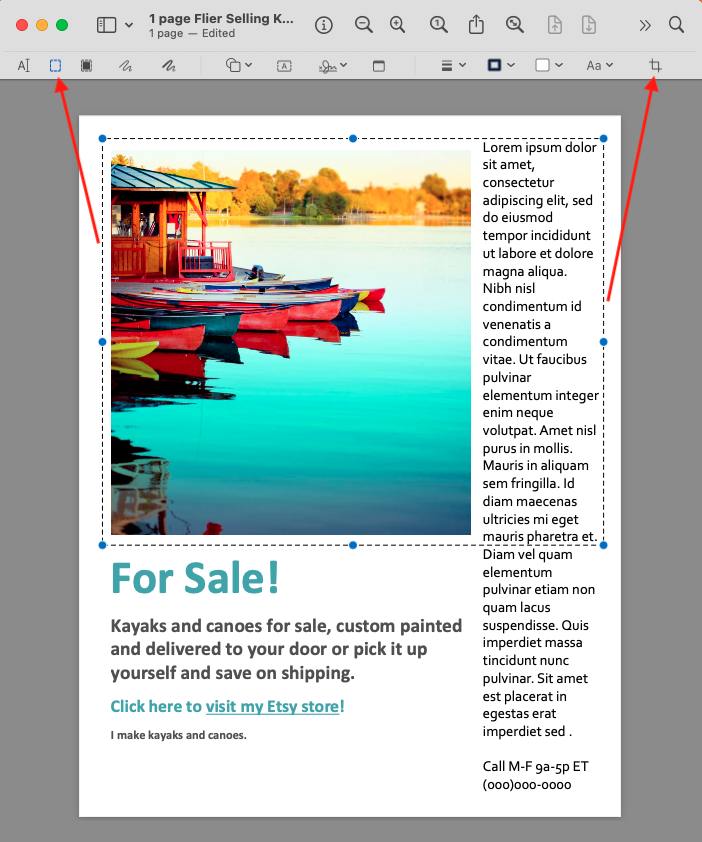 You can then draw a rectangle over the portion of the PDF that you want to keep. All content outside of that rectangle will be removed.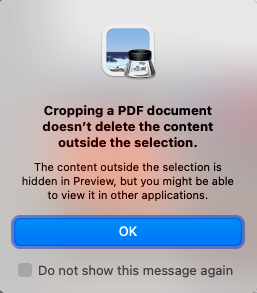 Once you've selected an area, click the Crop button. You'll see a message reminding you that the content that you've cropped away isn't gone but rather hidden. You can restore that content by selecting Edit > Undo Crop to see that content restored. 
Cropping a PDF on Windows
Windows systems don't have a built-in PDF editor tool, but there is a PDF cropping tool available for free online. This crop tool is offered by Adobe and allows you to adjust the content that's displayed in a PDF. The content that you crop isn't completely removed from the PDF, but rather hidden to anyone that views the file. You can always restore it at a later date.
To crop a PDF, upload the document to the Adobe crop tool. You can either drag and drop the document into the tool or select it in your file explorer.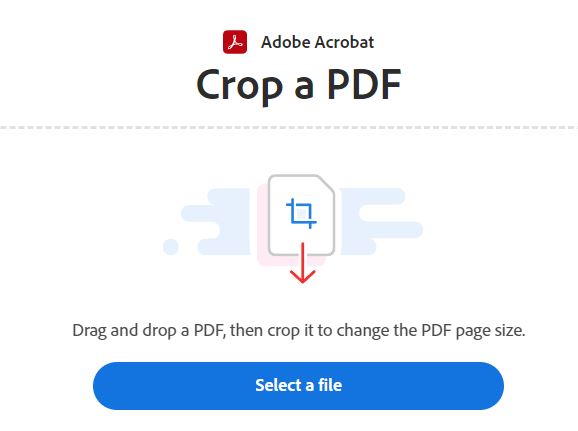 Once you've uploaded the PDF, Adobe will immediately open the crop tool. A tooltip will prompt you to drag the border handles in order to resize the crop area.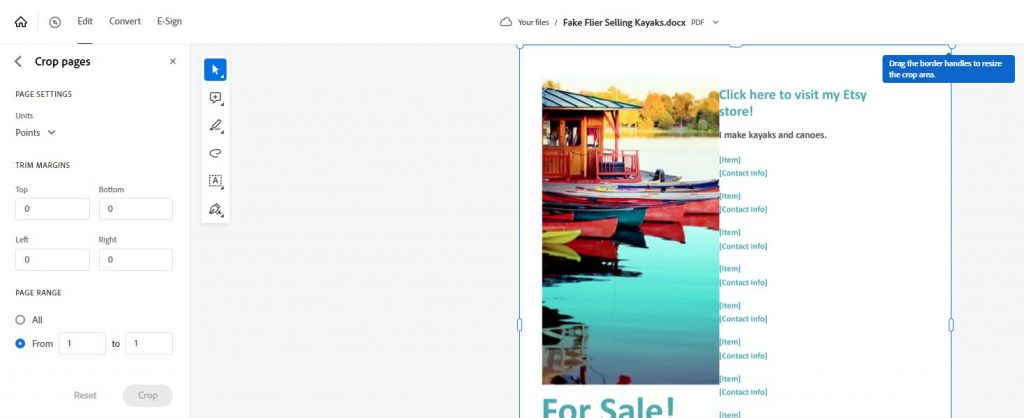 Once you're done adjusting the content that's displayed on your PDF, select Crop and Adobe will create a new version of your PDF with trimmed margins.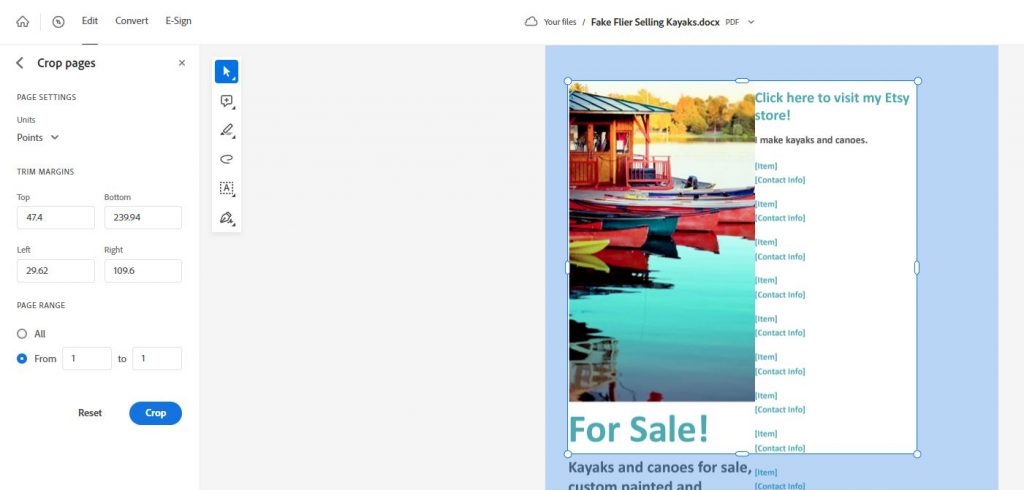 The pages may be displayed differently afterward, reflecting the changes that you've made.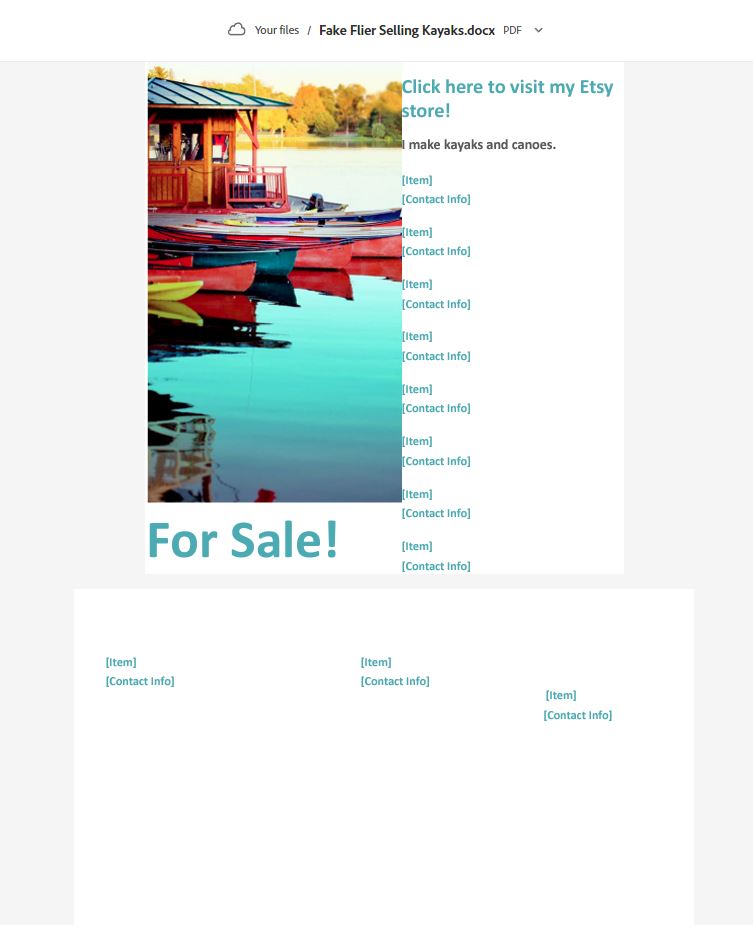 Were You Looking for Something Else?
How to delete pages from a PDF.