Using PDF.Live to Make a PDF Small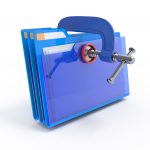 How do you make a PDF file smaller? You could remove PDF pages, lower the resolution (quality) of the file, or physically reduce the width and length of the pages. First, though, use PDF.Live's online compression tool to make PDFs smaller so they're easier to share.
The PDF is one of the best file formats for sharing documents across the web. The primary reason is that PDFs preserve the formatting settings that were created in the original version of the document. Whereas files such as Word Docs lose settings between different computers, as people use different document editors, PDFs will always look the same to anyone that views them.
With PDFs being so useful for sharing information online, it's important that they're not too large to share. Some sharing methods, such as emailing PDF attachments, have file size limits. File size refers to how much space (in bits) a file takes up on a computer. A PDF, just like any other computer file, has a file size. This size can be found next to wherever the file is located on your system. (From most laptops and desktops, you can right-click to get the file information, including file size.)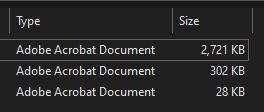 If email has a limit on how large files can be, how can you share your PDFs with larger file sizes?
Try Removing and Replacing Large Images
The first thing you can do is remove high-quality images from your PDF, which requires editing the original file in whatever program created it (Adobe Illustrator, Photoshop, Microsoft PowerPoint, etc.). Images with high resolutions will take up a lot of space and bloat your PDF file sizes.
However, if you don't want to remove your images from the PDF, or you can't because you didn't create it, you can look to compress your PDF. PDF.Live offers an online PDF file compression service to help reduce your PDF size.
How to Make a PDF File Smaller
Head over to the PDF.Live Compress PDF tool.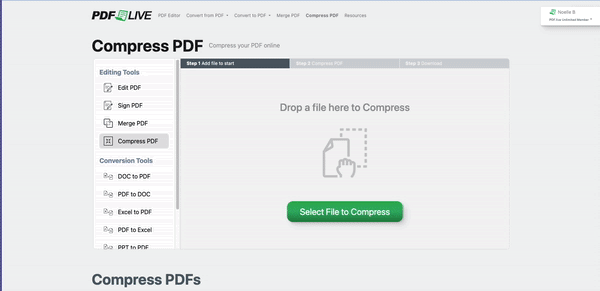 Drag and drop your PDF into the file compressor, or click Select File to Compress and navigate to where the PDF is located on your computer.
Click Compress PDF.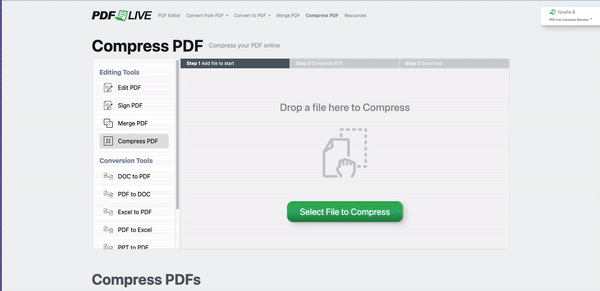 The online tool will begin compressing your PDF. It may take a few seconds.
Download your Compressed PDF.

Once your PDF is compressed, you can select Download to view it. Next to our original file, we can see the compressor has helped reduce the file size.

If you want to reduce your PDF file size even further or package a PDF with multiple files to send in a single file, our separate article covers how you can zip any file or multiple files, including a PDF, on any device.
Illustration 19067611 | Svietlanan | Dreamstime.com