Tips For Getting the Most From PDF.Live's Edit PDF App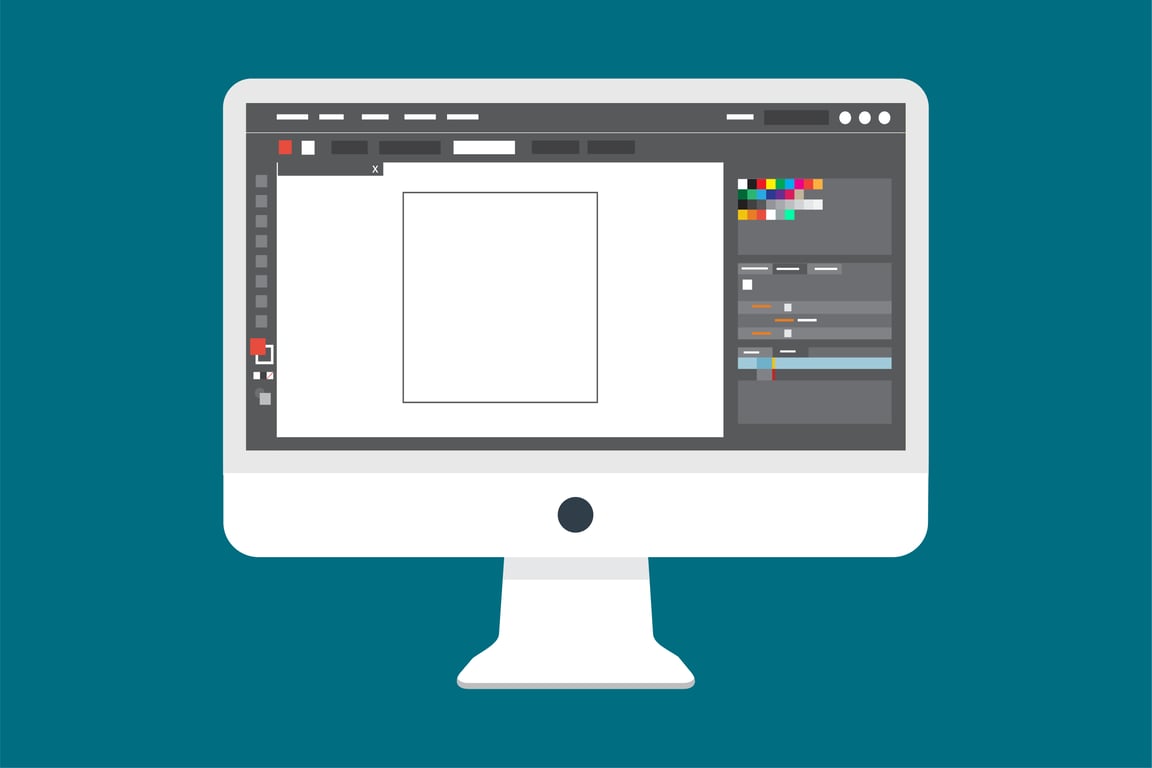 If you've read other articles in our resource center, you already know how powerful our editor tool is for making changes to a PDF. Our editor can add and delete pages, convert PDFs to fillable forms, edit a PDF, and more. The best part is that our editor works entirely in your browser, so there's no need for a separate download to view and edit your PDFs.
But what about those additional features that you may have not known you needed? The PDF.Live Editor does a lot of cool things. In this article, we'll be going over some of the cool stuff that you can do with your PDFs using our edit PDF app. Many of these editing features are free to try on PDF.Live, and with a monthly subscription, you can use them as long as you need them.
Change Color of PDF Background
Ever created a document with a white background and realized it's a bit harsh on the eyes or, dare we say, a little vanilla? Do you wish you could change a document to "dark mode" or another shade to make it easier and more interesting to view? With the Change Color feature in the Home tab of PDF.Live's editor, you can change your PDFs background with the click of a button.
If you've got a PDF with a colored background, and you want to change it to white, you can use this PDF editing feature too.

TIP: Save two versions of your PDF: One with the new background color and one without. Use the colored version for viewing on your device. Use the original white background for printing, so you don't use as much ink!
Change PDF View
Sometimes a different perspective is useful for editing a PDF. With the Change View feature, you can change the way you display the pages of the PDF you're currently editing. Find the change view feature on the far right of the Home tab.

From here, you can change your PDF to look more like a book, for example.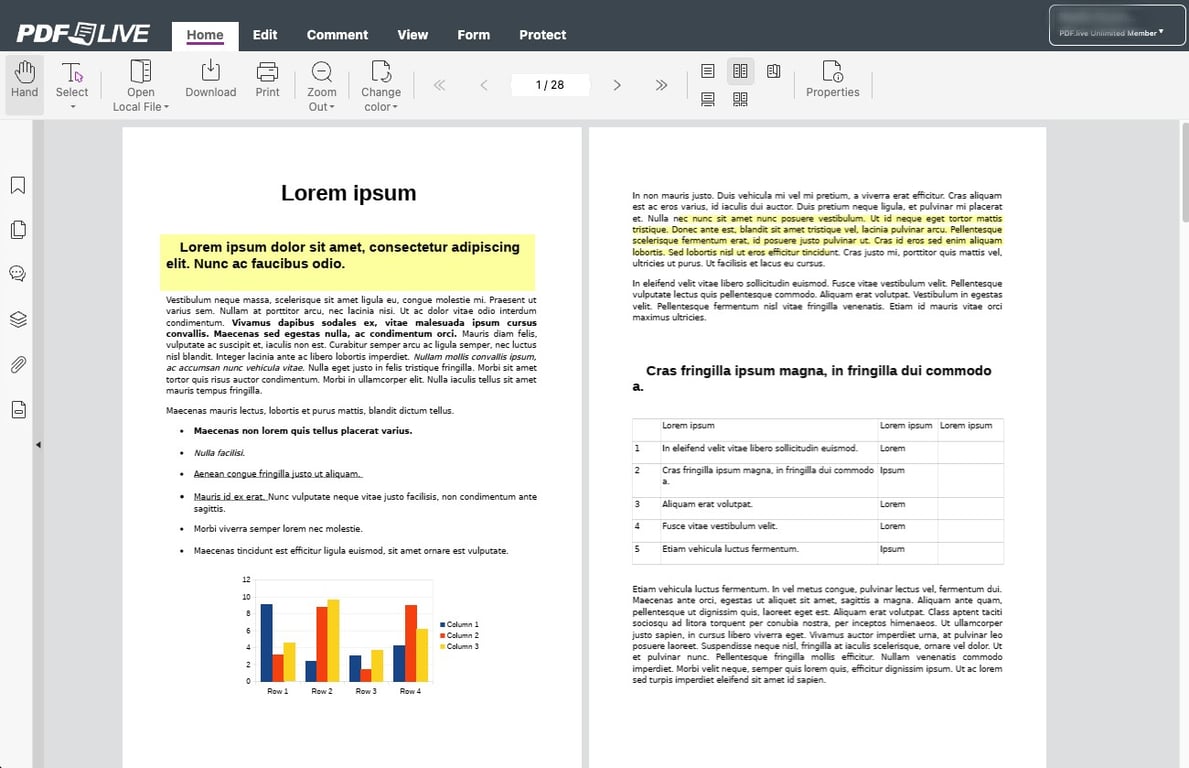 Add Audio and Video to a PDF Online
Multimedia presentations incorporating audio and video elements can be particularly useful for conveying complicated information. Did you know that you can add audio and video to a PDF? In the Edit tab of the editor, click on Audio and Video.

From here, you'll be prompted to draw a box on your PDF where an audio or visual element will be displayed. You can either choose a file from your computer or record audio directly in the editor.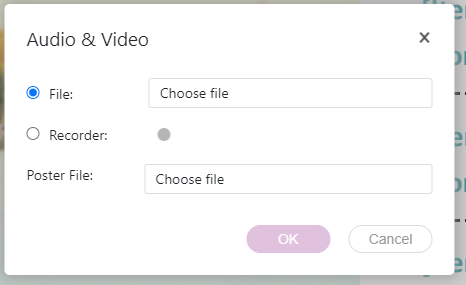 Add Callout Comments to Your PDF
Sometimes we don't edit PDFs alone. If you're working on a group project or reviewing a PDF that someone else has created, it's useful to make comments or suggestions on what edits should be made. PDF.Live has a lot of ways to do this in the Comment tab, but we'll be highlighting the Callout feature in particular.

This feature allows you to draw a box pointing to a specific element of a PDF. You can then add text to this box to detail what changes you think should be made.

Learn more about PDF markups: How Can I Annotate and Proofread a PDF?
Get PDF Measurements
Planning to print out a PDF for a physical document? It's frustrating when you print a PDF that you've constructed and realize that the proportions aren't the right size in the hard copy. Or maybe you need a PDF ruler tool to take measurements before sending files to a printer. With the Measure feature located in the Comment tab, you can take physical measurements of a section of a PDF before you print them!

You can measure the distance between two points, the perimeter or area of a square box you draw, as well as the area of a shape that you designate.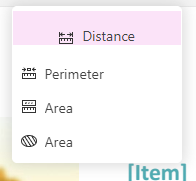 Read PDF Aloud
If you've ever written anything professionally before, you probably know how useful it is to have someone read aloud the text that you've written. Sometimes what makes sense on paper doesn't quite line up with what's spoken. In the View tab of the editor, select Read.

Once you Activate Read, a digital narrator will read out pages of your PDF. You can have the narrator read either from the current page to the end of the document or just the current page. At any time, you can return to the read tab and change the speed and volume of the narrator. You can also pause and stop the narrator.

Zoom In a PDF With Loupe
Is a PDF just too small to see? Want to analyze a specific section as you read through a document? With the Loupe Tool in the View tab, you can do just this!

This feature will create a separate dialogue box containing a zoomed-in version of your document. This zoom will, by default, follow your cursor. However, you can adjust the level of zoom and even lock a section of the document that you designate with a red box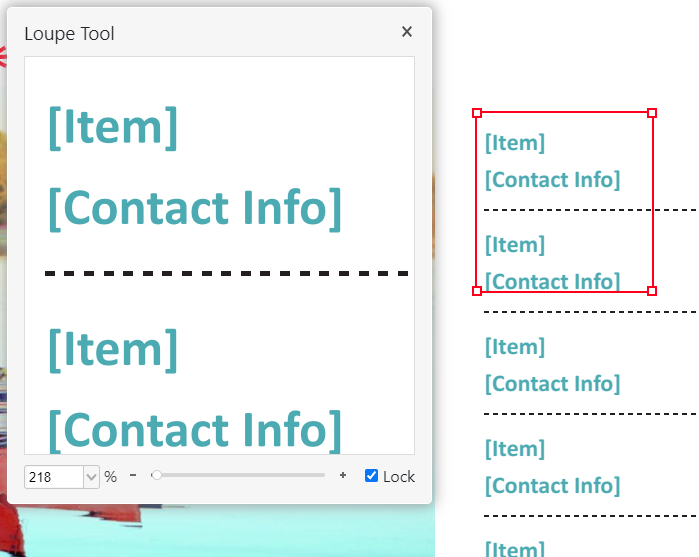 Add Checkboxes to Your PDF
We've covered how to make a PDF a fillable form before, but what if you just want to add checkboxes to a document for someone to mark off in a form? With the Check Box button in the Designer Assistant of the Form section, you can do just that.

With this, you can designate an area on a PDF that, as a reader, you can check and uncheck. The reader can then save a version of the document with their checked boxes.

The Designer Assistant has a lot of great additional features for creating an effective form, so explore around for the feature you need.