Resources » Working With PDFs (Advanced) » How to View PDFs on Android Phones
How to Find the Best PDF Reader for Android and Change Your Default PDF Reader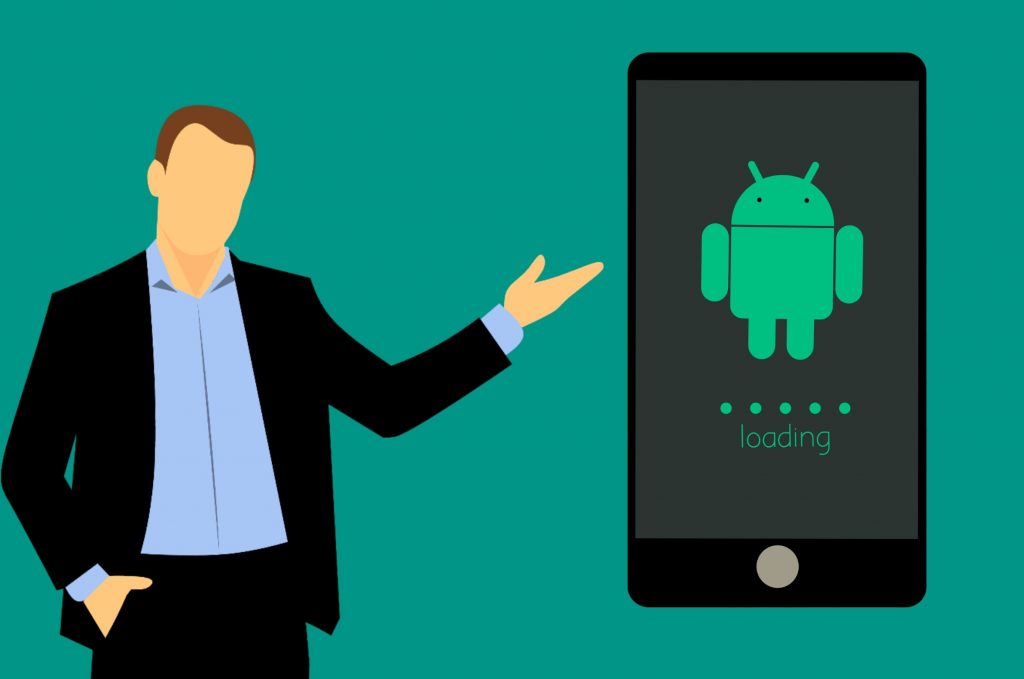 With the PDF standing for portable document format, it makes sense that you'd want to be able to open and view them while using a mobile device. In fact, with the proper software, you can actually do a lot of PDF management on a cell phone. Android devices, however, may not have access to a PDF reader by default. A PDF reader lets you open and view PDF files that you download off the web.
So what is the proper software? How can you open, view, and even edit PDFs on an Android device? How do you change the default program for opening PDFs on Android? We'll be answering this in more in this guide on how to view PDFs on Android Phones.
Before we dive in, however, we should mention that our writer used a Samsung Android S22. If you have a different smartphone, your user experience will be a little different.
What's the Best Free PDF Reader for Android?
You have a lot of options when it comes to PDF viewers for Android devices. We've listed three popular apps, but deciding which one is best comes down to personal preference. Most PDF viewers for Android offer free trials or limited functions for free, so try them until you find one that works best for you.
Adobe developed the PDF, so it should make sense that their PDF reader is one of the best options for an Android PDF viewer. Adobe Reader syncs with Google Drive, Dropbox, and your phone's memory, so you can open and view PDFs saved anywhere across your devices.
Within the software, you can scan, comment, highlight, and change documents. However, it should be noted that any features beyond this will require a purchase of the pro version, which allows you to unlock premium editing features.
Xodo offers a PDF reader that can edit and annotate documents as you would with any other PDF reader. Xodo also allows you to create new PDFs from your image files, camera, or documents you have saved on your phone. Xodo integrates with cloud storage services like Dropbox, Google Drive, and OneDrive to access files from anywhere.
It offers ease-of-reading options like a high-quality zoom, full screen mode, and night mode.
For reading and annotating PDFs for free, Right PDF Reader by Zeon Corp is a great option. This PDF Reader will work great if you need to make bookmarks and notes on e-books or any other sort of PDF. It also has capabilities to draw certain shapes like arrows, highlight text, and mark important lines of text to re-visit.
Right PDF Reader also has document management tools like creating folders and compressing PDFs into a zip document.
How to Change the Default PDF Reader on an Android?
Changing your default PDF Reader is fairly simple on Android devices. First, open the Settings app. Then, in Settings, select Apps. On some devices, this might be located under the Device heading.
In the Apps tab, find the PDF Reader that you want to set as default. You may need to scroll a bit in order to find it.
Once you find the program, tap it to enter the App info tab. Within this, go to Defaults and select Set as default. On some devices, it might read, "Open by default."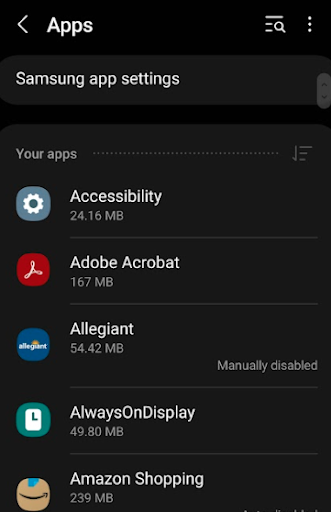 In the Set as default section, you can choose to allow the app to open supported links. You can also select Clear defaults to make sure this is the only program opening documents by default.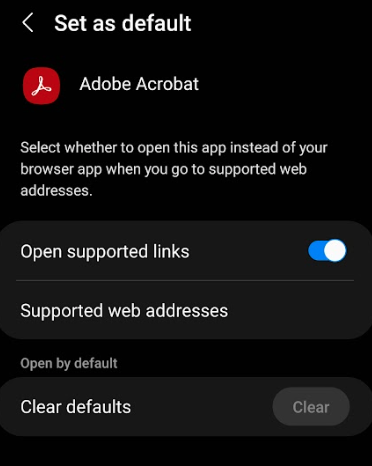 Next time you open a PDF, you may receive this message: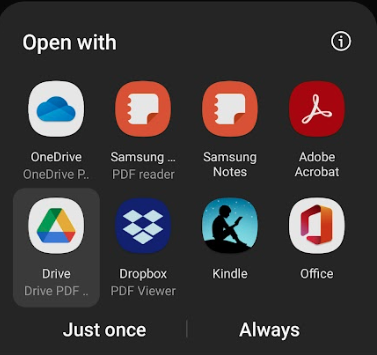 If so, don't worry. Just tap the App you've selected and select Always. You'll now always open PDFs using this new app! If something goes wrong, and you don't like the new PDF reader, you can always uninstall the program and revert to your default PDF settings.