Resources » Working With PDFs (Advanced) » Best Tools for Translating PDFs Online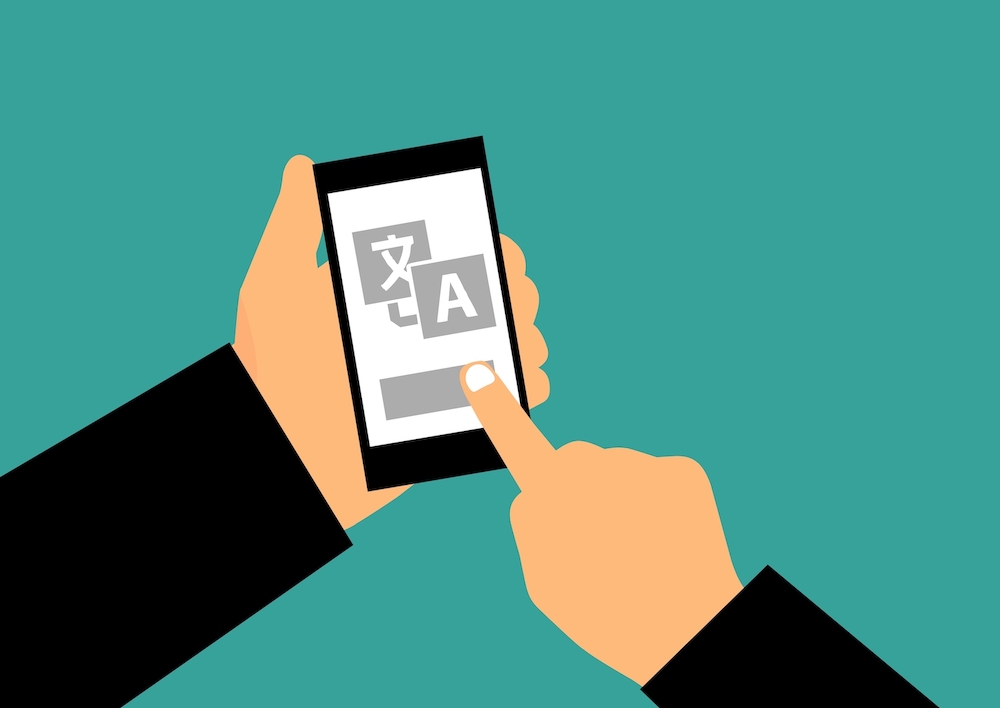 How can I translate a PDF document into another language? We cover three common online tools to translate PDF documents. How to translate a PDF from German to English, from Hindi to English, from French to English and hundreds more.
If you've received a PDF in another language, you've probably noticed that most PDF editors don't have translation tools built into their functions. Fortunately, there are many options for translating mass pages of texts with reasonable accuracy.
Here are three tools to translate documents from one language to another.
Upload & Translate PDF
Google Translate is a useful tool for translating text. Google Translate offers a multitude of languages (100+ and growing) that you can translate from and to your native language. To use Google Translate, you can either upload documents or enter the text directly into the translation field. If you don't care about the PDF formatting, use the copy and paste option; if you want to replicate your original into another language, use the PDF uploader. Here is an example of what it looks like to translate a sentence from English to Hindi:

You can perform all of these actions through your browser, as Google Translate doesn't require any software downloads or installations to use it.
Google Translate uses artificial intelligence and machine learning for its translations, so it may not be perfect, but it's getting there. There are more than 7,000 languages in the world (according to Berlitz), and these are the top 10, according to Ethnologue, all of which are included in Google Translate.
English (1.5 billion speakers)
Mandarin Chinese (1.1 billion)
Hindi (602.2 million)
Spanish (548.3 million)
French (274.1 million)
Standard Arabic (274 million)
Bengali (272.7 million)
Russian (258.2 million)
Portuguese (257.7 million)
Urdu (231.3 million)
Software to Translate Word Docs
Microsoft Word
If you're using Microsoft Word, you can translate .doc files to other languages in the program itself. First, convert your PDF to a document file through PDF.Live's convert to PDF feature. Next, open the converted .doc or .docx file in Microsoft Word and, in the review tab, select "language" to translate the document using Microsoft Translator. The translator will automatically detect the original language of the document and translate it to whatever you need it to be.
From there, you can save the document as a PDF or convert it back to a PDF using PDF.Live's conversion feature.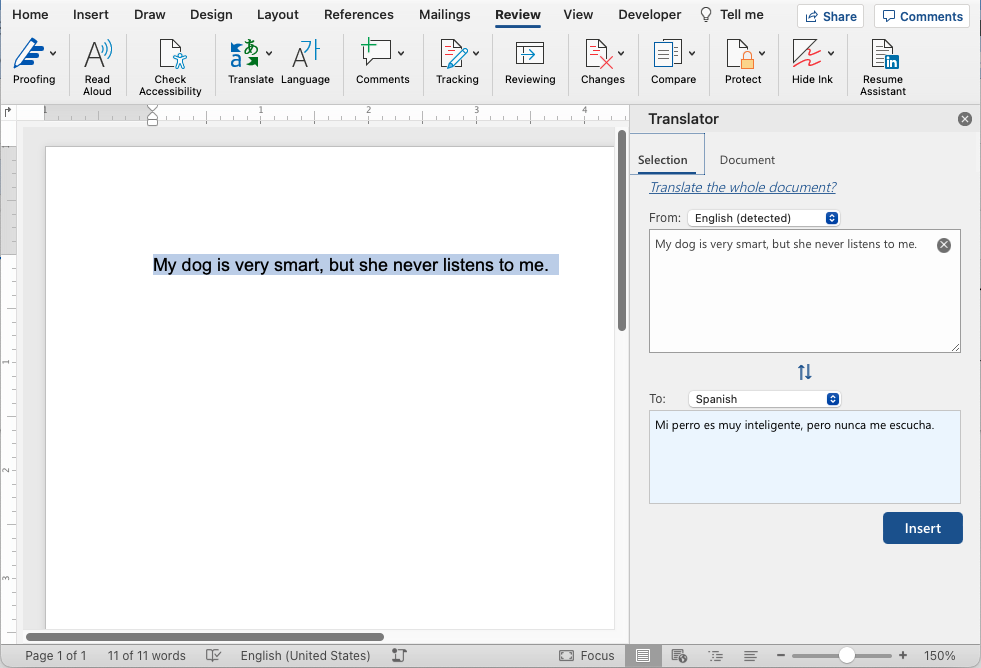 Microsoft's built-in translator is available only if you have an Office 365 subscription, which you can learn about in their translation support center, and their list of languages that their translator supports.
Language Translation App
While most online tools actually use Google or Microsoft's technology to translate, you may be looking for an app that uses its own translation software. Reverso, a European-based company, provides a neural machine translation that's often used by enterprises and other translation companies. Reverso allows you to insert PDF, Word, and PowerPoint documents and translate them to and from other languages. It does require an account; and works both online and through a downloadable app.
Reverso also provides external reviewer and translator services if you're looking for a person to review your translation and ensure the software performed properly.
Troubleshooting PDF Translation Problems
Although some services will preserve the original formatting of the PDF, it's possible that the formatting may change based on the translated word and character size. Therefore, it's generally easier to convert the PDF to a .doc file and use that for translation purposes, then convert the translated document back into a PDF. PDF.Live's convert feature can handle all of this.
How can you translate a PDF document that was scanned, but the translator tool isn't recognizing the text?
If you've scanned a physical document to PDF, some PDF language translators may not work because they see the words on the PDF as images, rather than text. For this, you'll need an OCR (optical character recognition) tool.
An OCR extracts text from scanned pictures and documents and converts them to raw text. Many physical passports, receipts, invoices, historical documents, and other physical documents that aren't in your native language can be easily translated with an OCR service.
Online OCR is an example of a free service that can convert .jpg, .bmp, and .png files to text formats like .doc and .xlsx.
OneNote by Microsoft supports OCR to copy text from a picture or file on Windows PCs and on a Mac.
With an OCR, it's important that your scanned picture has a high resolution, as there is a minimum resolution that's required for an OCR to be able to read the text in the picture. You may need to go into your printer/scanner settings and make sure that the scan is outputting to the highest-resolution possible.