What's a Good PDF Reader for Mac Apple iOS?
The PDF file format is the best format for sharing documents on the web while preserving the original format that's in the doc. PDFs are great for contracts, e-books, pamphlets, invitations, and anything else that needs very specific formatting settings. With so many uses for PDFs, it's likely you'll run into one eventually and will need a way to open and view the PDF without a struggle.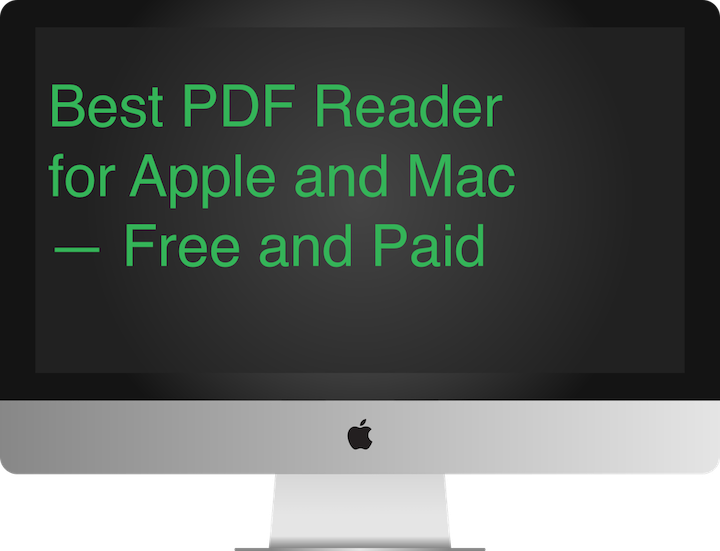 A PDF reader will allow you to open and view a PDF file on your computer. If you want to learn more about what PDF readers are, check out our article on What is a PDF reader? Fortunately, on Apple and Mac devices, viewing a PDF is easy. In this article, we'll be going through the best PDF reader options on Mac, and how you can change your default PDF viewer settings to the program of your choice.
Free PDF Readers for iOS
Unlike Windows, Mac has a PDF viewer and editor app installed on their devices called Preview. It will allow you to open a PDF by downloading it to your device, and double clicking to open it. It will likely already be your default option. It even allows you to make minor edits to a PDF in case you need to alter the PDF slightly.
With Preview, you can make notes or comments on a PDF, merge multiple PDFs, add a signature to a PDF document, and even rotate or remove pages. Preview is a powerful tool and easy to use. If you need to open and view a PDF, Preview is a good option.
Safari also allows you to open and view PDFs within the browser. Open a new tab in Safari. Either click a link online to open it, or drag and drop the PDF from your computer into your browser. You'll see an icon with your PDF (see screen shot with "file-example" below). Double click to open the PDF in Safari. Within the Safari browser, you can only view a PDF. There is no editing, marking up, merging or doing anything but reading a PDF in Safari.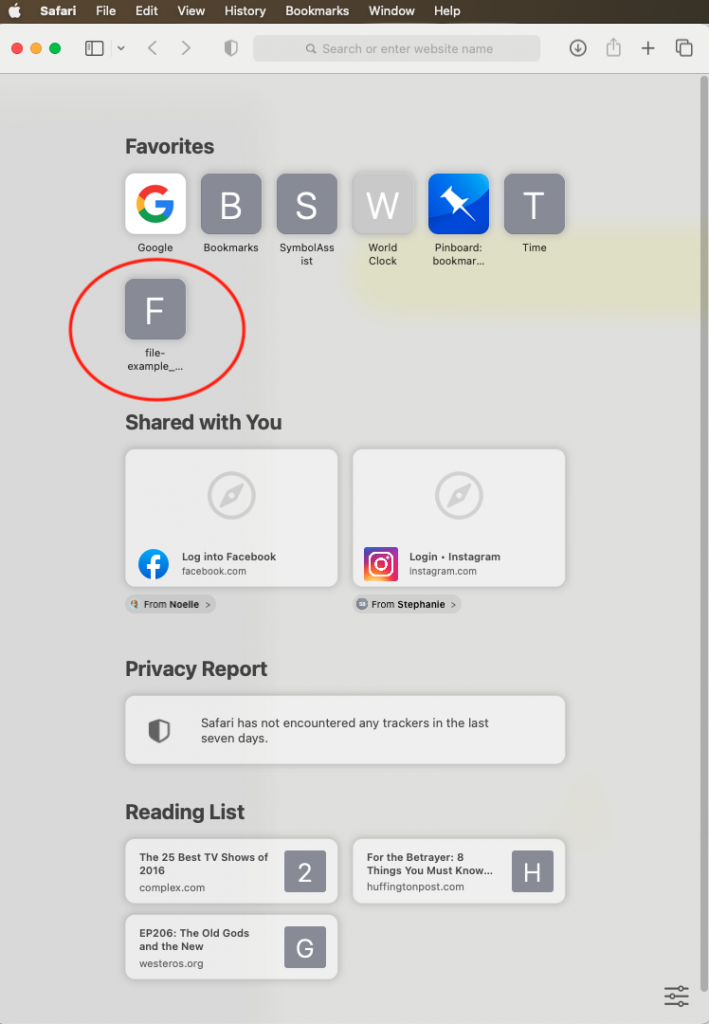 If you need to make edits to the document, you may consider PDF.live, which works with any connected device. Because our application is web-based and requires no software download, you can use it from your Mac or Windows device. For one-time edits, we offer limited free tasks. However, if you need to regularly markup or manipulate PDFs, our very low-cost monthly subscription works well, and there's no contract.
To get started, click "PDFLive Unlimited" from the top of any page, then select the membership option you want.
Fee-Based PDF Readers for Mac
If you're looking to purchase a PDF reading app for Mac take a look at Adobe Acrobat.
The "inventor" of the PDF file format, Adobe, offers a program called Acrobat, which is a PDF software tool available for both Windows and Mac devices. Acrobat will allow you to make extensive edits to a PDF document. The cost is $19.99 a month for the pro version and $12.99 a month for the standard version.
The biggest downside of Acrobat is its cost. PDFLive offers many of the basic features as Acrobat, but for a fraction of the cost.
Change Default PDF Reader for Mac
If you plan on using Preview, it's unlikely that you'll need to change your PDF reader settings, as this is usually the default option. However, if you decide on using a different program, you'll need to change what program your Mac will open, by default.
Right click on the PDF. Select Get Info.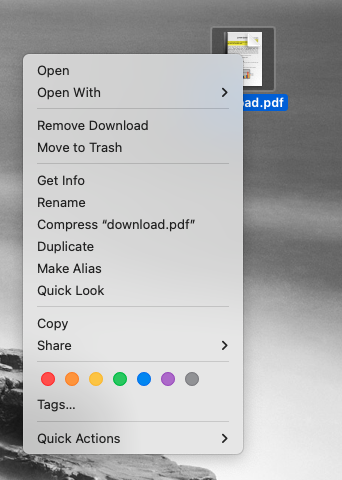 Select Open With tab, and then select the program you prefer to use. By default, Apple iOS has Preview set to open, view and read PDF files. If you prefer to use another app, select it and then select Change All … and the finder will ask you, "Are you sure you want to change all similar documents to open with the application, "[insert name here]?" Click Continue.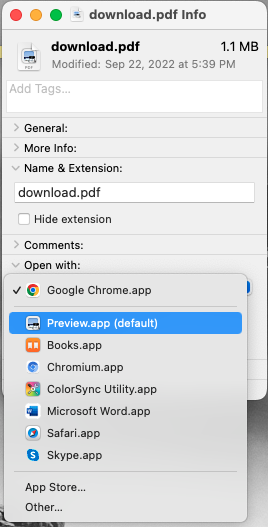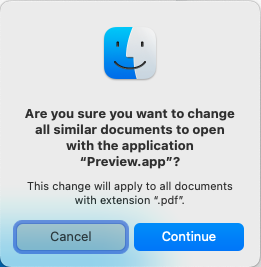 If you ultimately decide on switching to a different program or want to revert to Preview, you can follow these steps to change it back to Preview or whatever app you prefer.If you need to edit or alter a PDF and the app you find ultimately doesn't have the feature or features that you need, consider checking out our online PDF editor tool. PDF.Live works entirely on the web and requires no separate downloads to use. Simply upload a PDF and see the options available for you to use.