Resources » Working With PDFs (Basics) » How to Open a PDF Online, On a Computer Or Mobile Device
How do you open a PDF on a computer, tablet or smartphone?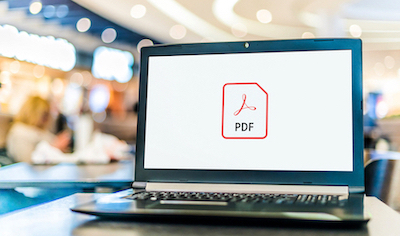 There are a lot of different ways to open and view a PDF that you receive. What is the best option for your specific use, situation, or device? And what exactly is a PDF?
In this article we'll be going through what you need to know about PDFs as well as how to open and view them. First, be sure that the PDF you are trying to open is from a trusted source. Never open a PDF from someone you don't know. If you want to check a file before opening, you can use Google's VirusTotal app, which is free and scans PDFs and other files for viruses and malware. Many computers are also equipped with applications that run in the background, such as McAfee and Norton, but if you aren't sure if you've got that installed, VirusTotal does a very good job. As you can see from this example, we uploaded an article from HBR.org and it passed 63 security vendors' checks.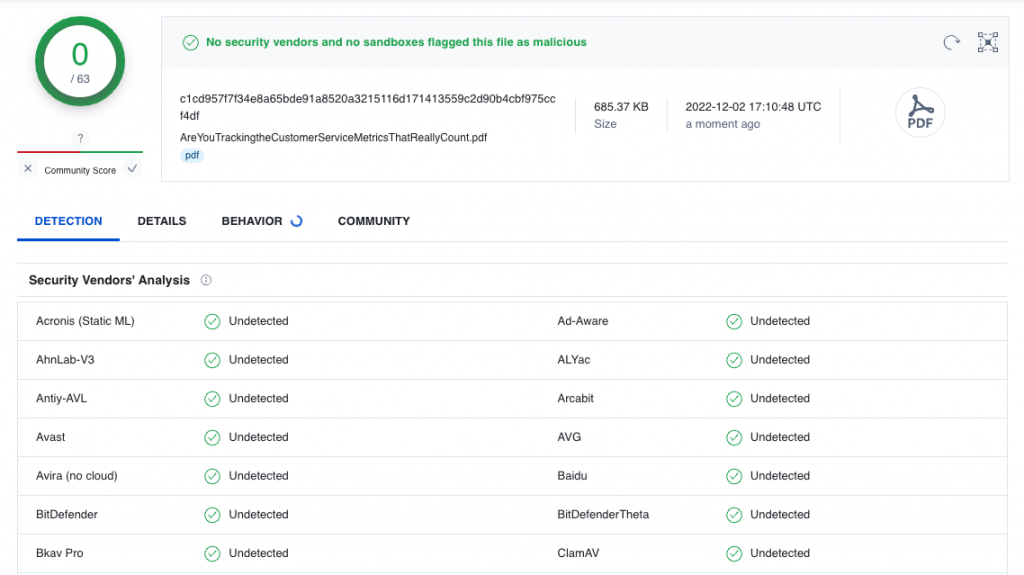 What is a PDF?
PDF stands for portable document format. Digital files like documents and pictures are stored in different file formats. A file format tells a computer what programs it can use to open the file they receive so you can view its contents. The PDF format, in particular, is very good for sharing documents and pictures across the web. This is because once a PDF is made, it preserves the original formatting settings of the document. That way, any person that opens the PDF will see the document as you intended it to be viewed.
Another reason the PDF file is an excellent format for sharing is because it can be opened using a variety of apps and programs.
If you want to learn more about the history of PDFs and what a PDF is, head over to our article on What is a PDF?
How Do You Open a PDF?
The following section explains how to open a PDF using a Windows or Apple computer. If you are looking for a safe PDF opener online, PDF.Live's editor lets you upload, open and read any PDF file online, whether you want to make edits or not.
To open a PDF, you'll need to find the file in your computer's file explorer first.
If you double-click on the file, your computer should default to opening the PDF with a program installed on your computer. Thankfully, you probably already have a program that can open a PDF. PDFs can be viewed on web browsers like Microsoft Edge, Google Chrome, or Firefox.
The PDF will appear in your web browser of choice like a tab of a separate website. However, instead of the website address, you'll see the file path to your PDF.

If you open multiple PDFs, they will appear as multiple tabs in the website window. Note that you will have to select the different tabs in order to view the different PDFs.
Separate programs also exist that can view and edit PDFs. These are called PDF readers and have additional functionalities for managing and reviewing PDFs.
Open a PDF with Windows PC
For Windows devices, a web browser is your best option for opening and viewing a PDF. You can open a PDF by double clicking it in your file explorer. You can also right click the PDF, select Open With and then select the web browser of your choice.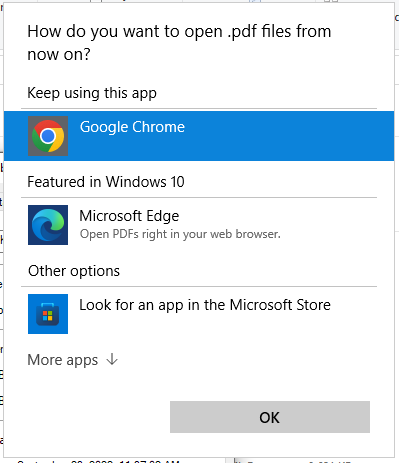 If you require additional functionalities for viewing and managing a PDF, you will need to download a PDF reader. To learn more about the best PDF readers for Windows devices, read our article on Windows PDF readers.
Open a PDF with Apple devices
Apple devices come with a built-in PDF reader called Preview. This is a fantastic application for opening, viewing, and commenting on one or more PDFs. Preview is typically the default application that Apple installs to open a PDF. You can also right click the PDF and select Open With to select an application you'd like to use to open the PDF.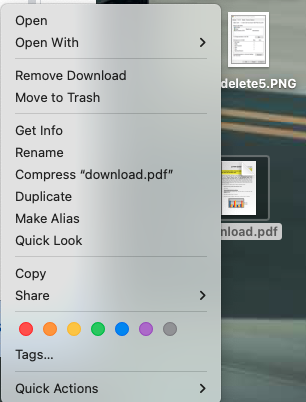 To learn more about other PDF readers that work with Apple and Mac devices, click to read our article on best ways to read PDFs on Apple devices .
Open a PDF with an Android phone
Android devices can also open and view a PDF. Navigate to the My Files or Downloads folder and tap the PDF. You will then be prompted to select an application to view the PDF.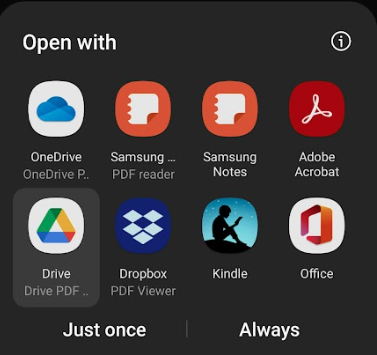 Although the program you ultimately use is up to you, we have a list of great PDF viewers for Android.
Open a PDF online (when all else fails)
If you can't find your file explorer or the PDF on your computer, you can try uploading the PDF to a cloud storage program like Google Docs, Dropbox, or OneDrive. You'll be able to open and view the PDF from the app.
If you want to edit, comment, or review a PDF online, you can check out PDF.Live's editor to open and edit a PDF file safely. Our editor functions entirely online – no application download required.
PDF Won't Open – What Do You Do?
If your PDF won't open, it may be password protected or have some other form of restricted access. This means that the creator of the PDF has limited the access that people who receive the PDF will have to the file. If you are the creator of the PDF, you can change your PDF settings in a PDF reader. Learn more about locking and unlocking PDFs.
If the PDF is unlocked and not opening, there may have been an error downloading it or a problem with the original application that you're using to open the PDF. First, try re-downloading the PDF file from wherever you obtained it.
Then, update or re-download the software that you're using to view the PDF file. You can also right click the program that you're using to open the PDF and select Properties. From there, navigate to Compatibility and select run this program in compatibility mode.
If your PDF still isn't opening, you can try going to the original document as you built it in a document editor like Microsoft Office. From there, try to save the document as a PDF again. If you are not the original owner of the PDF, request that the owner sends you the PDF again.
There is also a small chance that the file may contain malicious data like Malware of a Virus, so be cautious with opening PDFs from individuals that you don't know.