Resources » Working With PDFs (Advanced) » 5 Ways to Change PDF File Size
How do you change the size of PDF files so they're easier to share, send as attachments and take up less space? This tutorial will show you how to convert a PDF into a smaller size, which isn't technically a file conversion. What we'll cover is editing PDF page size, changing the size of a document, and compressing PDFs to remove redundant features. If you're looking for ways to make a PDF smaller in size, edit the page size of a PDF, minimize PDF file size, an online PDF shrinker or something similar (there are so many ways to say this!), read on.
How to Minimize PDF File Sizes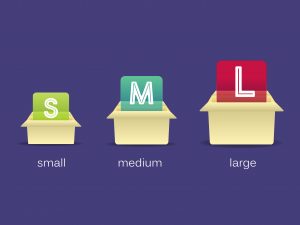 There are a few ways that you can make PDFs smaller. Whether you're sending documents over the web, storing them on your computer, or trying to print them, you want your PDFs to take up as little space on your computer as possible. This is because it can be a little more difficult to work with documents that have larger file sizes. Large documents take longer to open, can't be shared via email due to data limits, and have a higher storage burden on your computer.
In this article, we'll go through some of the methods you can use to shrink the size of your PDF. These methods can be performed online through either PDF.Live or on your own as you manage the document.
1. Using PDFLive to Change PDF File Sizes
Making your PDF smaller through PDF.Live is performed with the online PDF compression tool. You can learn more about how this tool is used in our article on reducing the size of a PDF. This tool will look through all the data that's contained within your PDF file and trim the fat by eliminating data that's not currently being used.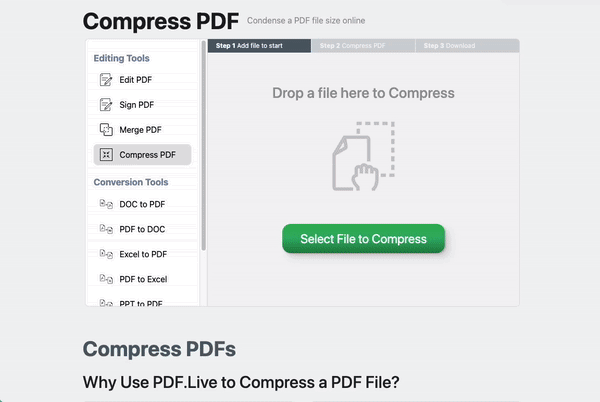 The benefits of using the PDF.Live compression tool is that you don't have to use a PDF or document editor to significantly alter your PDF. Other methods may involve changing the document by eliminating content that's in your PDF. The compression tool will preserve all existing content while still making your PDF smaller.
Other Ways for Shrinking PDF File Sizes
If the PDF.Live compressor hasn't shrunk your PDF enough, there are a few other methods available for making PDFs smaller.
2. Split the PDF
PDFs can sometimes be hundreds of pages long — but does yours really need to be? Consider splitting a larger PDF into multiple smaller PDFs so it's easier to send and receive essential portions of the document to other people. To do this, check out our post on splitting a page or pages from a PDF using the PDF.Live editor.
3. Remove Images
Oftentimes, high quality images lead to PDFs having extremely large file sizes. This is because images contain a lot more data when compared to text. If a picture isn't essential to your document, it's sometimes best to remove it entirely. Alternatively, you can try to find a lower-quality version of a picture to put in your PDF.
4. Reduce Page Size
In the page setup of your original document editor (e.g. Microsoft Word, Google Docs), you may have an option to change the paper size of your PDF. A standard document is 8.5" x 11", but your PDF may not need to be that large. Explore the Paper size options in your Page setup to make your PDF smaller. However, take note that your PDF may not properly print out on a standard printer.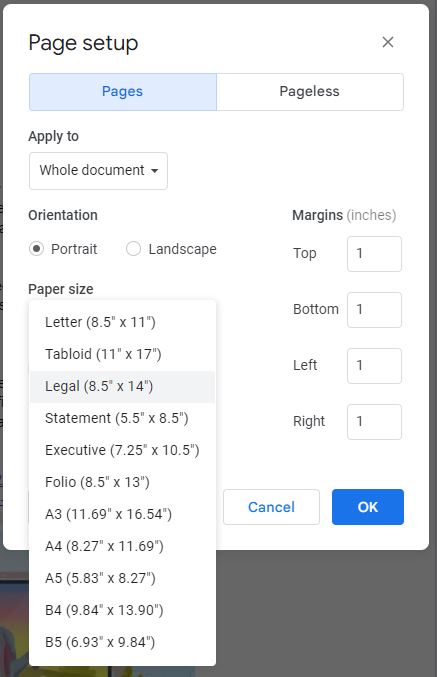 5. Do Not Scan All PDFs
Scanning PDFs from a printed, physical version of your document may be convenient, but it actually leads to a PDF having a much larger file size. This is because a scanned PDF is considered an image instead of a bunch of text by your computer. As we mentioned earlier, pictures contain a lot more data than raw text, so the file size will consequently be much larger. When possible, instead of scanning PDFs, try to find the original digital version of the document and save it as a PDF. 
---
Illustration 97843813 © Klavdia Pilinskaya | Dreamstime.com