Resources » Converting PDFs (How To's and Tutorials) » Create Fillable PDF From Word
How to Make a Fillable Form From a Word Doc
Fillable forms are online documents that have very specific sections that can be typed in. They're incredibly useful as worksheets, survey forms, job applications and anything else where you need the recipient to provide information.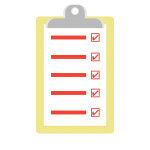 The benefit of creating forms in a PDF format is that anyone, regardless of device or program, can view the document in the same format in which it was created. PDFs are universally accessible through a variety of programs, including web browsers. Word documents, for example, tend to look a lot different across the various versions of Microsoft Word. 
PDFs also cannot be easily edited or accidentally (or deliberately) changed by someone filling it out. If they were to fill out a form in a document editing software, they may change the formatting settings or inadvertently erase content. PDFs ensure that the receiver can type text only where the creator intended.
So, how can you create a fillable form from a Word doc? This guide will show you both how to convert a Word document to a PDF and how to then create a fillable form from that document.
Convert an MS Word Doc into a Fillable PDF Form
1. Convert DOC to PDF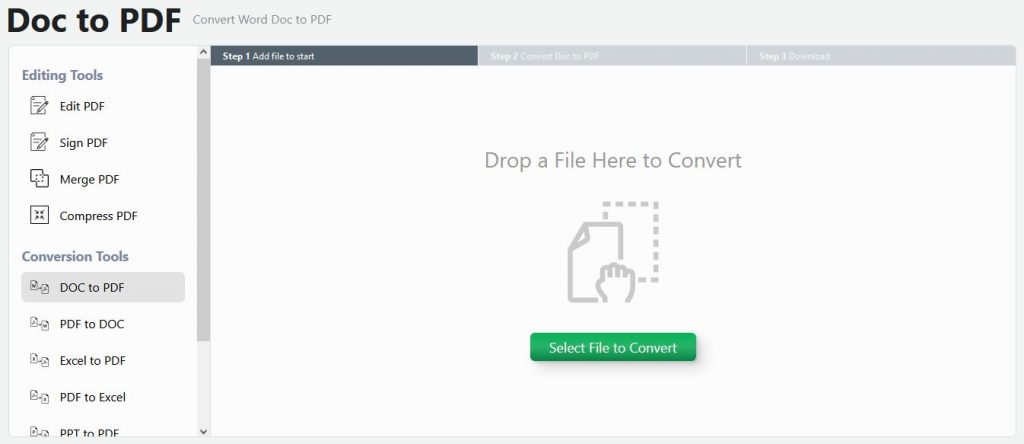 Head over to PDF.Live's DOC to PDF converter. Click Select File to Convert and then navigate to where the Word doc that you want to make into a fillable form is stored on your computer. Then, upload it. Alternatively, drag and drop your Word doc into the converter. Then, click Convert Doc to PDF.
You can then download your converted PDF, or you can select Edit to make changes to your PDF right in PDF.Live's online editor.
2. Upload your PDF to the PDF.Live Editor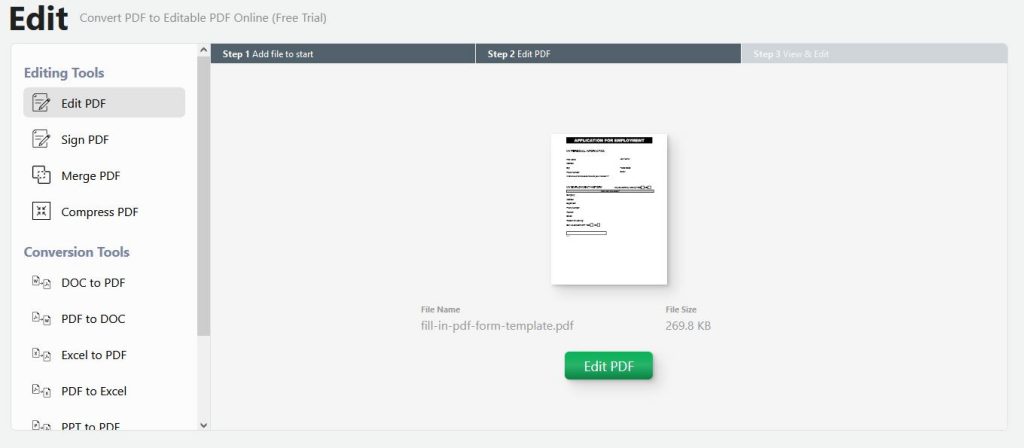 2. Upload your PDF or open it in PDF.Live's editor
Next, go to the PDF.Live editor. The PDF.Live editor has a lot of powerful tools available for editing and altering PDFs without having to convert them to Word docs.
3. Select the Form tab

In the PDF.Live editor, navigate to the Form tab and click Run Form Field Recognition for the editor to automatically add fillable fields to your document. You will see this message prompting you to validate the fields to make sure they're where you want them to be.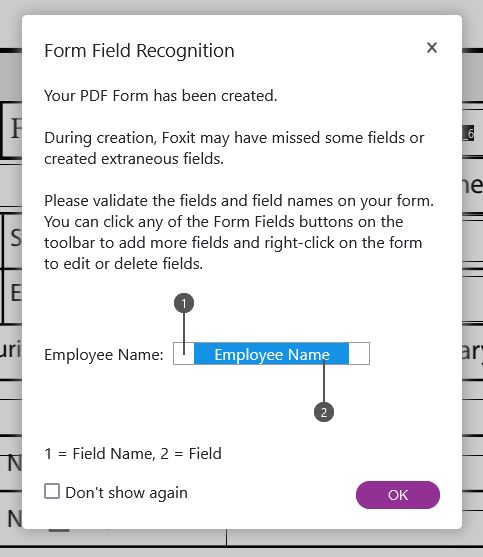 You can adjust the position, size, or select the Delete key on your keyboard to remove the fillable field.

4. Create your own fillable form fields

Alternatively, you can create your own fillable form fields by selecting the Create Text Field icon under Form. With this tool selected, you can click and drag to draw a box wherever you'd like a fillable form field to be.

You can then edit and adjust the form field just as you did with the Form Field Recognition tool.
5. Download

Once you're happy with the state of your fillable form, navigate to the Home tab and click Download. Opening the new downloaded version of your PDF will then have several fillable fields that you've designated. Users will be able to type in these fields and only these fields.